4 Ways to Start a Purposeful Hustle with little to no starting capital
September 14, 2021

Deanna Singh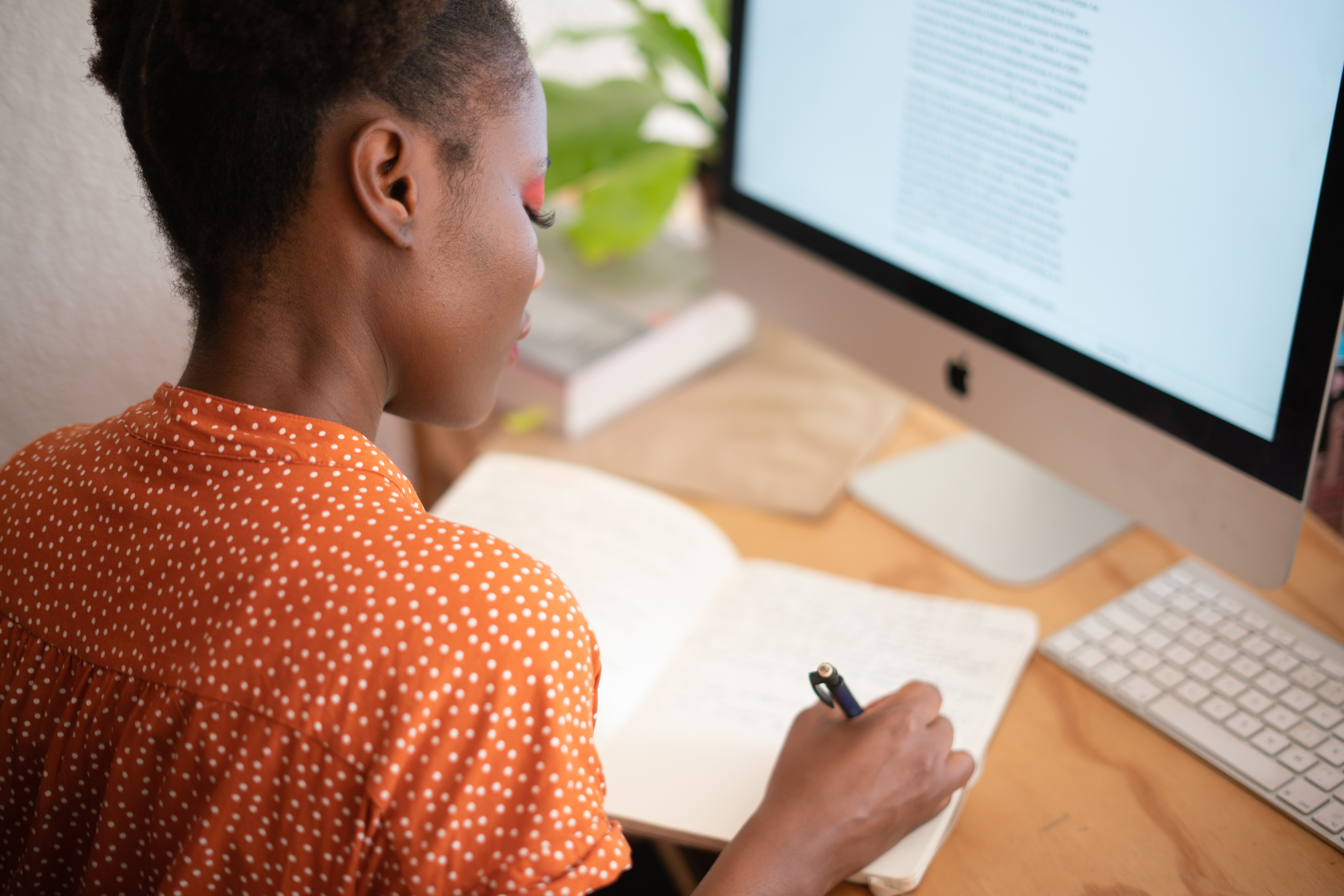 Henry Ford once said, "Whether you think you can or think you can't, you're right." This declaration may seem bold, but it holds an important kernel of truth: your attitude, more than anything else, can determine your success. This is especially true when you're attempting to start a purposeful hustle on a limited budget. You may look at your bank account, become discouraged, and put off your dreams for "another day."
I encourage you to NOT let finances be a limiting factor when it comes to pursuing your dreams! Having a strong vision, purpose, and drive is a thousand times more important than having excess cash. With enough motivation and a few smart strategies, you can start almost any type of purposeful hustle with less than a thousand dollars. Here are four strategies:
1. Focus on Service
Pursuing a service-based hustle, rather than a goods-based hustle is usually a much more wallet-friendly approach. It often takes a large amount of capital to sell merchandise (although there are some exceptions); whereas service-based work often requires little or no upfront capital. What skills do you possess that others may require? How can you capitalize on those skills? Some examples of service-based hustles include:
Mentoring or coaching
Freelance writing Advocacy/activism
Web services (such as freelance IT or website design)
Translation services
Cleaning and handywork (although you will incur some costs when purchasing supplies)
Graphic design
Community organizing
If, however, your heart is set on pursuing a goods-based hustle, don't be deterred! Several resources exist for acquiring capital, such as crowdfunding services, low-interest loans, or angel investors.
2. Create a Free or Low-Cost Website
Today, organizations are often expected to have a website. That fact can seem daunting for a new business owner or someone who is just starting an organization or personal hustle. Take heart! It is possible to have a web presence for little or no cost. Some free options include starting a Wix website, a free Wordpress website or blog, or a Weebly website (the free versions of these websites have some limitations).
If you're willing to spend a little more money on a website, there are several low-cost options available such as SquareSpace (from $12 per month, as of the writing of this blog post) or the upgraded version of any of the options mentioned above. .
Though DIY-ing a website may seem scary, it is actually much easier today than it used to be. Oftentimes, no coding knowledge is required, and many websites let you "drag and drop" elements into a webpage. If you're still not sold on building your own website, you can always begin with a Facebook business page and upgrade to a website once your hustle is established.
3. Work Virtually
If possible, one of the easiest ways to save money on your new venture is to work out of your living space. Rather than drop hundreds of dollars every month for an office space, designate a corner of your house or apartment as your home office. The setup doesn't have to be elaborate—a desk, chair, computer, and some writing materials should do the trick! Even a printer is optional, since organizations such as Office Depot or UPS provide affordable printing services. If you need a place to meet with clients, get creative: look for coworking spaces, community centers, or libraries with meeting rooms.
4. Tap Into Free Marketing Opportunities
We live in an era of endless opportunities when it comes to marketing. Through the power of social media, it is possible to reach a wide audience and pick up your very first followers or customers. Send your message far and wide by creating short TikTok videos, engaging with likeminded people on Twitter, or spreading the word to friends and family via Facebook or Instagram. It's important to know that not every social media platform is the same, and it's best to tailor your messaging according to your audience.
Though the world of social media may seem large and sprawling, it is possible to reach your intended audience with a little strategy and forethought. Marketing sites such as Sprout Social or Hubspot regularly provide guidance around social media best practices.
You could also try establishing a virtual newsletter (MailChimp and SendinBlue are newsletter hosts that offer free options). If you already have a relatively large list of contacts, a newsletter is a great way to spread the word about your new undertaking.
Beyond social media and newsletters, it's a good idea to tap into your local networks—the family, friends, and community organizations that support and believe in you. Ask them to please spread the word about your new hustle. Be bold and believe in your new endeavor! Your passion will ignite excitement and enthusiasm in others.
--
Starting a new purposeful hustle does not necessarily mean draining your bank account. There are many initiatives you can undertake that require little or no capital. The most important factor in your endeavor is YOU—your spirit, your motivation, and your will to achieve.