Embodying the essence of our present-day culture and serving as the bedrock for shaping our company's future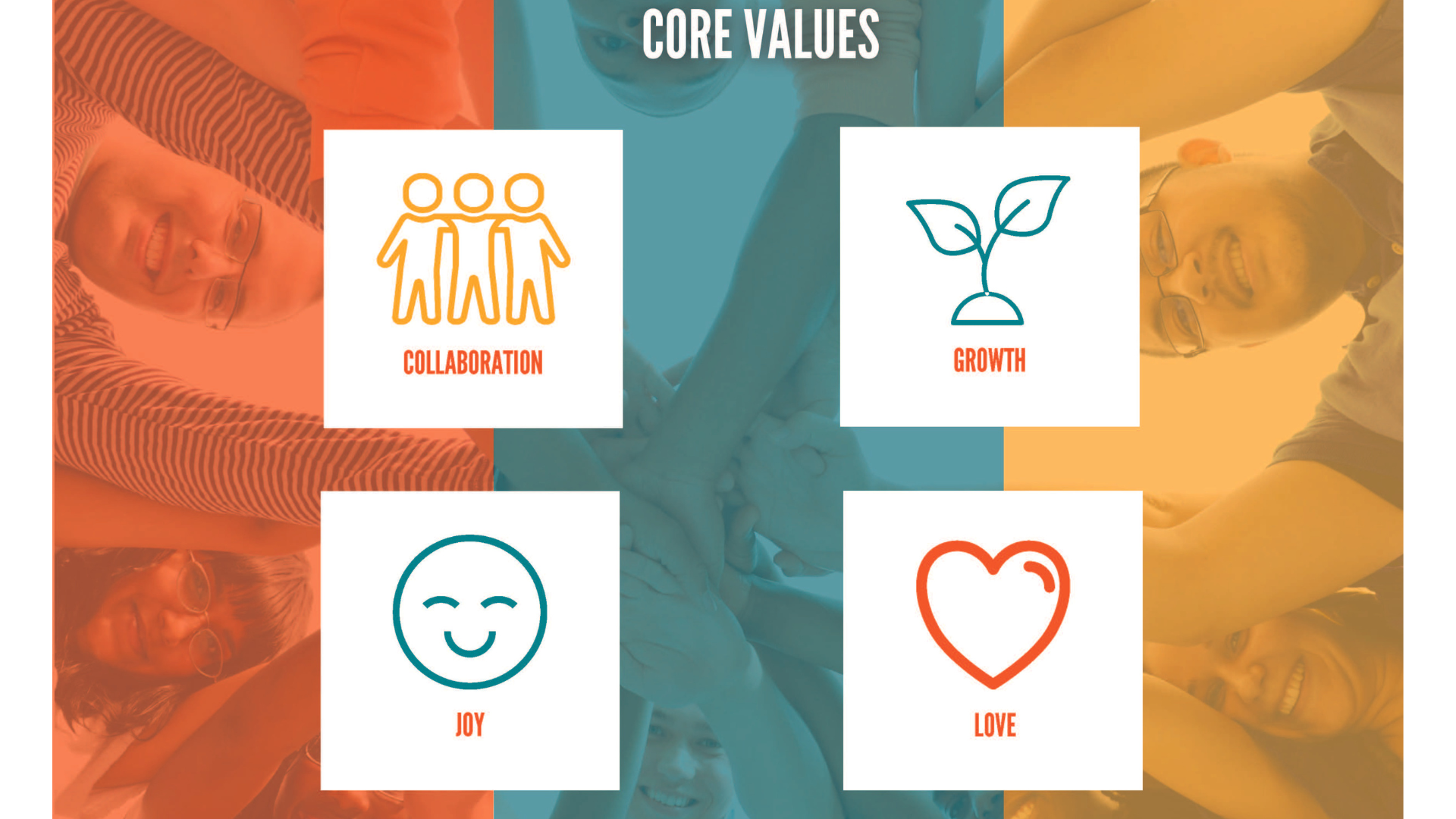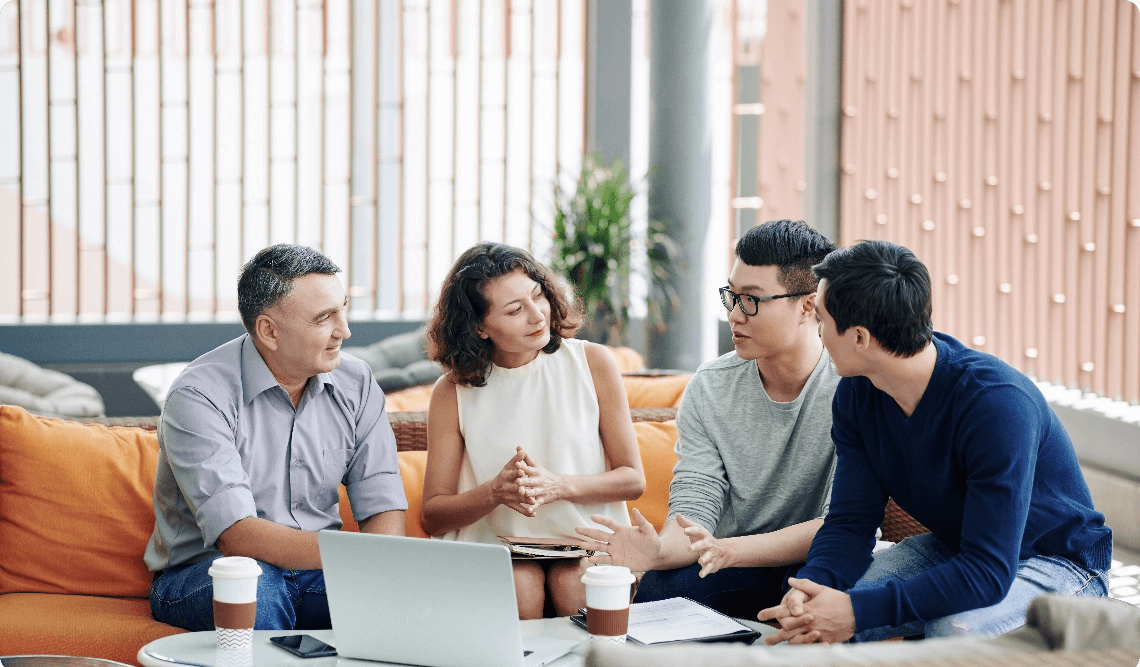 Collaboration...
We listen for understanding.

We are always looking for opportunities to learn because we know there is always more to learn.

We seek differences by inviting different styles and opinions and encouraging people to share their ideas.
Joy...
We believe that all of the solutions to the world's problems already exist. We just have to create the space for the people who have those ideas to thrive! So, when we come to this work, we come with a sense of optimism for what is possible.

We know that this work is not easy, so when we hit obstacles, we persevere through them and treat them as opportunities to learn and grow.

Even though sometimes we are called to do scary things, we stand with courage in our belief in others and in creating inclusive workplaces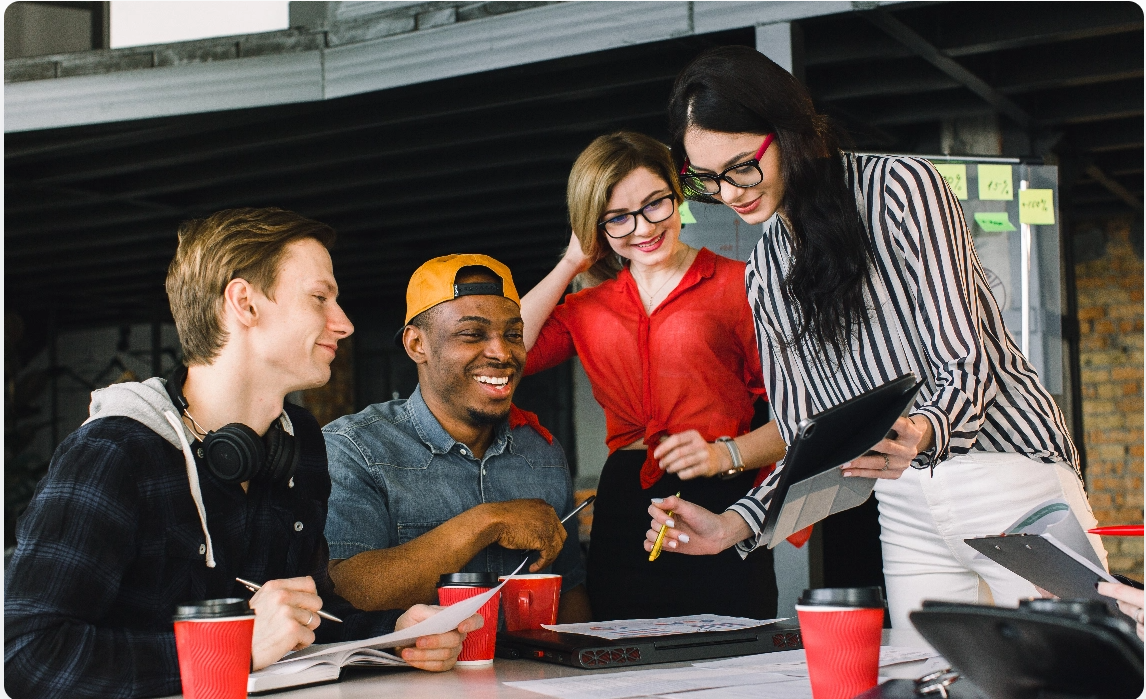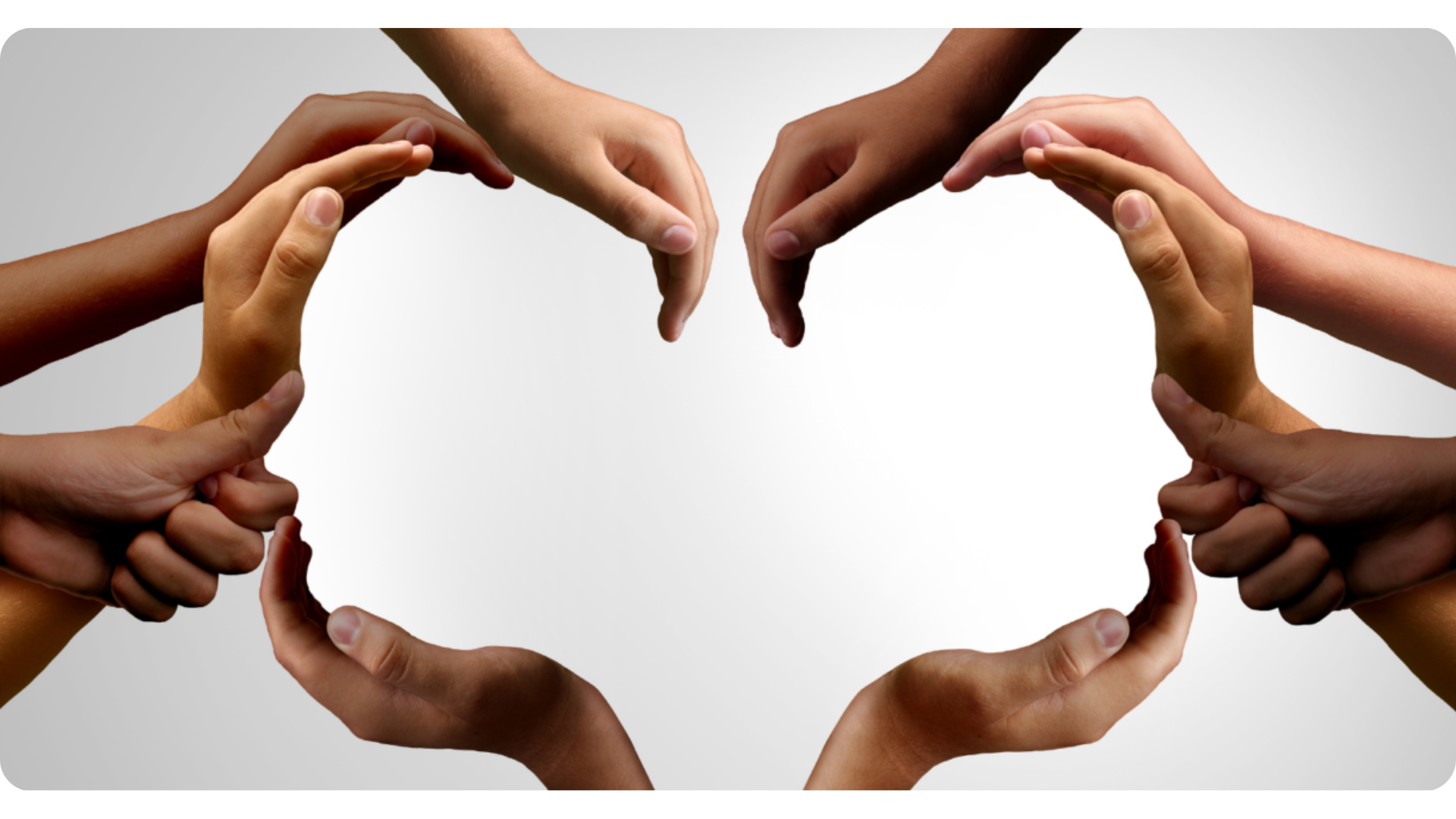 Love...
At the core of our work is the desire to "human better." This requires us to think and act in love.

We exhibit empathy, compassion, and care for all of the individuals that we have the privilege of working alongside.

Our driving force is to create a world where everyone can flourish in the ways that work for them. To that end, our compass remains the best interests of everyone.
Growth...
We look for growth opportunities by always striving for continuous improvement.

We are always looking for proactive solutions. We understand that there is no one way to solve an issue, so we are open to being creative.

We focus on cooperation, solutions, and the future.