YOU HAVE WHAT IT TAKES TO UPLEVEL YOUR WORKPLACE DEI (DIVERSITY, EQUITY, AND INCLUSION)!
The Bridge Builder Institute
A Membership and Safe-Space Learning Community that helps everyone interested in intentional workplace diversity, equity, and inclusion create change through building strong foundations with research-based and solutions-oriented learning.
Registration for fall cohort opens soon!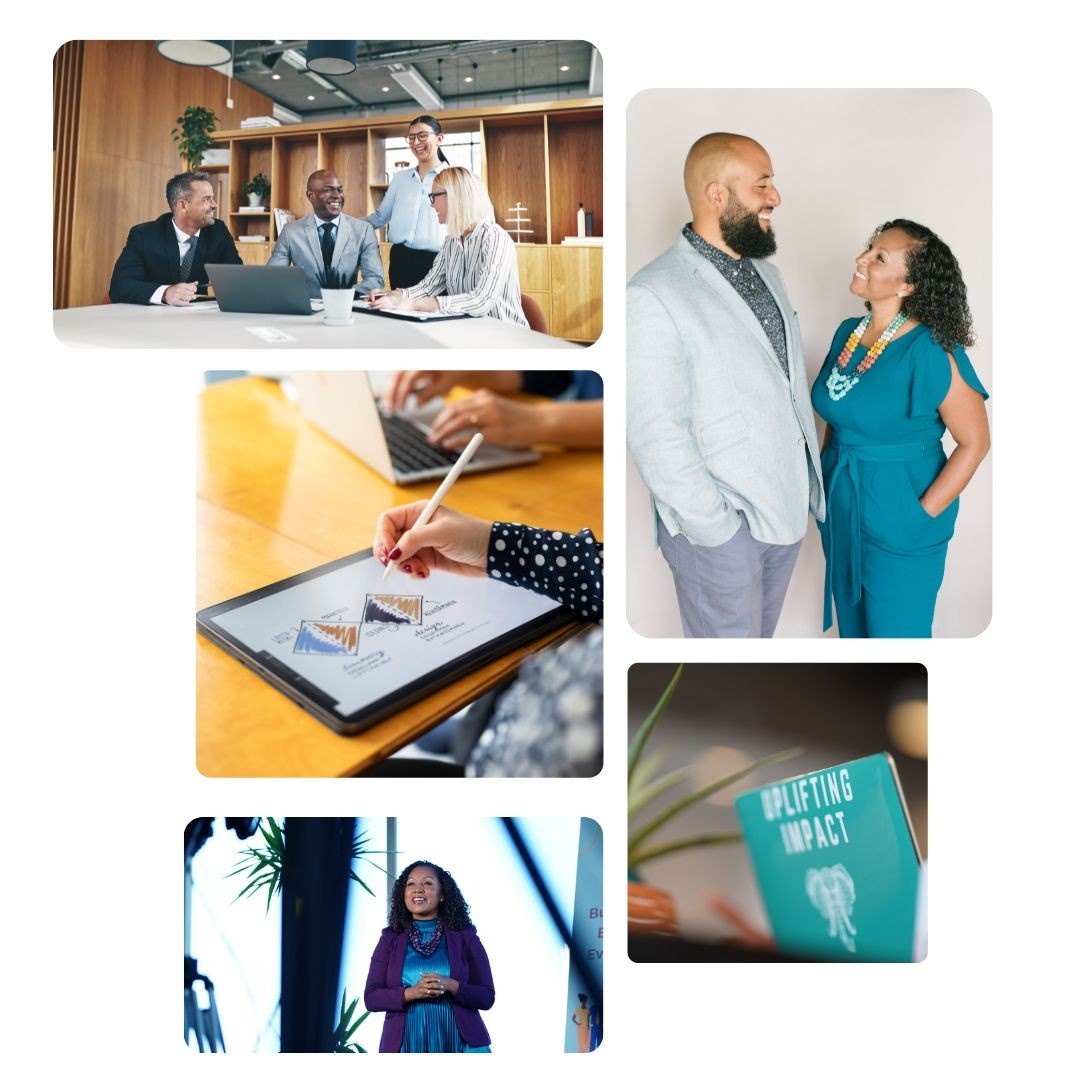 If you've found yourself on this page...
You deeply understand that there is POWER in inclusivity!
(And we're not just saying that because it *feels good*.)
Inclusive teams outperform individual decision-makers a whopping 87% of the time!
WHAT WE OFFER
WEEKLY LIVE EVENTS
Attend coaching calls, interviews, interactive trainings, and the opportunity to ask questions and share your thoughts with DEI experts
PRIVATE SAFE SPACE COMMUNITY
Our private group is here to give you unconditional support, real-talk guidance, and celebrate your wins along your DEI journey.
You can share additional ideas, ask questions and build relationships, and so much more.
THE BRIDGE BUILDER ONLINE PORTAL
In this beautiful online portal, you'll get instant access to your event calendar, courses, resources, and more! We keep everything in one place, so you can participate and learn with ease!
THE RESOURCE LIBRARY
The Uplifting Impact team will provide ongoing supplemental information members can access to help deepen their knowledge, focus, and skill sets in different areas of DEI work.
You'll have access to Uplifting Impact's ever-growing library of resources you can use and share with your team.
INVESTMENT OPTIONS FOR INDIVIDUALS AND GROUPS
Whether you're a solo change agent or bringing this info to your team, we offer options that meet you where you're at:
Join our membership as an individual, group, or license this program for your Learning Management System!
Get the 5 Seat Bundle
$4500
Get the 10 Seat Bundle
$9000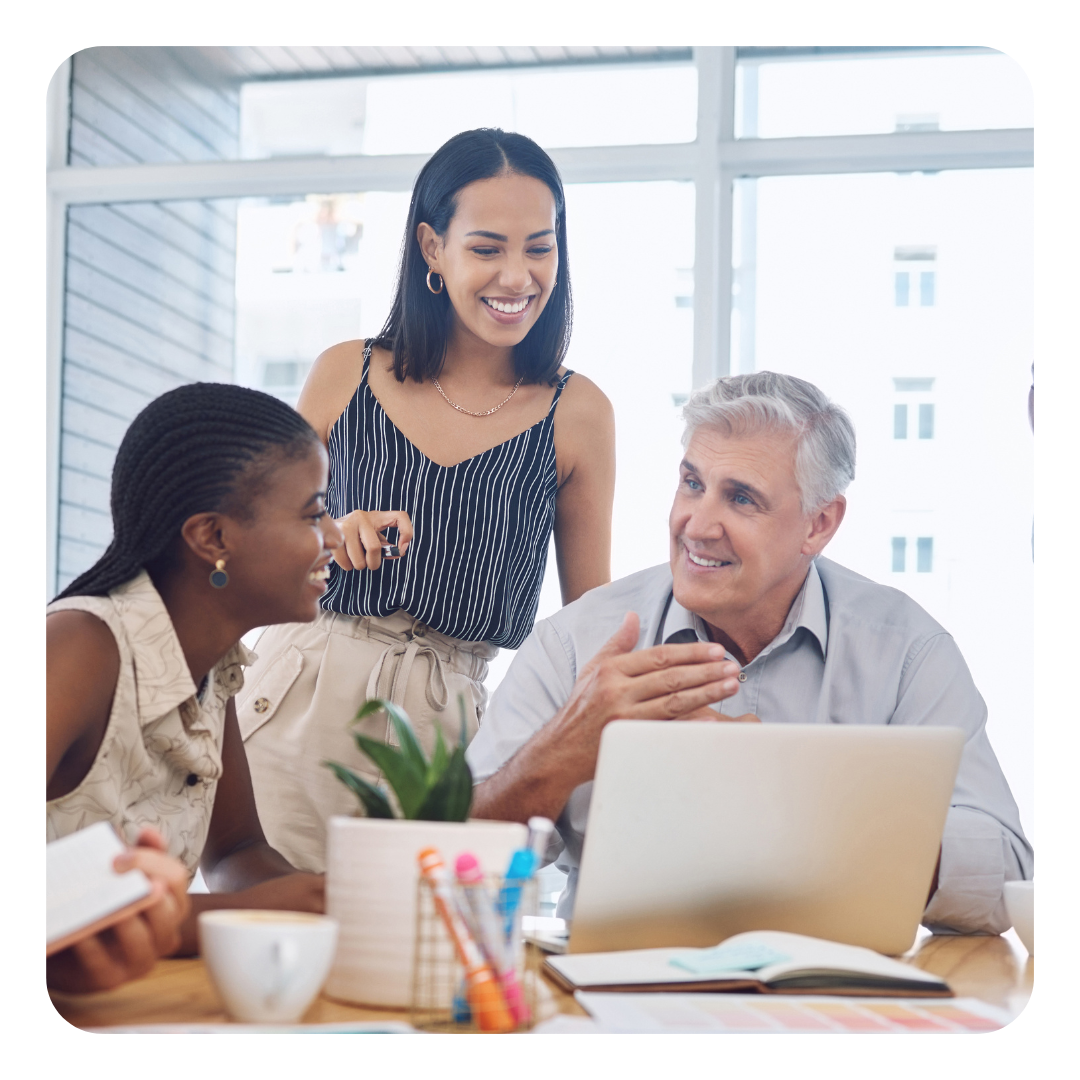 But that's not all…
Diverse companies enjoy

2.3X higher cash flow per employee
43% of companies with inclusive boards saw

higher profits
Highly gender-diverse executive teams are

21% more likely to outperform on profitability
Teams who foster inclusion are

35% more likely to outperform industry medians' financial returns
And companies who bolster ideas from underrepresented groups are

70% more likely to capture new markets!
That means companies that do the deep DEI work have a proven, substantial advantage collaboratively, competitively, and financially.


It's amazing what can happen when

EVERYONE

feels comfortable showing up as their whole selves!
In other words, the future of your company depends on its ability to be an inclusive workplace.
…And your partnerships, relationships with employees, and vendors depend on your allyship too!
The good news?
Everyone can encourage the representation and participation of underrepresented groups and shift the focus towards inclusivity.
When more people are equipped to create inclusive environments, it will help ALL of us thrive!
Introducing…
A research-based and solutions-oriented interactive learning community for individuals and organizations to gain the Diversity, Equity, and Inclusion (DEI) leadership skills they need to create actionable and impactful change!
Inside the Bridge Builder Institute
By joining the Bridge Builder Institute you are taking the next powerful step toward creating inclusion for all!
YOU can be a powerful ally to create the workplace of tomorrow where everyone thrives and shows up whole!
We will explore strategies for creating the kind of personal and organizational transformation that maximizes long-term DEI impact.
You will be able to…
Examine yourself and the professional realms you occupy

Diversify business thinking and turn privilege into potential

Make the moral and business case for inclusion

And take actionable steps towards greater inclusion for everyone!

"This experience really challenged me, taught me, made me look deep into what I believe and positioned me to move forward in the DEI space both at work and within my community."
-Barbara A.

"I would say, although this can be very difficult work... and it is... it can also be the most amazing, fun, and fulfilling work there is. The summit was one of the most fulfilling, engaging, and productive weekends in my life in regards to my "personal transformation journey."
-Anonymous
Do you know the people you surround yourself with determine up to 95% of your success?!
The people you're with have a huge impact on your growth, your motivation, and your ability to face challenges with strength and determination.
You might not have many close friends, colleagues, or folks in your network who are experts on workplace DEI— which means you don't have a well-resourced network in place, or people to call for advice when things get tricky.
That's why having a supportive, uplifting, and radically honest community is an essential component of creating lasting changes.
THE BRIDGE BUILDER INSTITUTE COURSE BREAKDOWN:
THE BRIDGE BUILDER'S ROADMAP INTRODUCTION
You'll get immediate access to Uplifting Impact's research-based framework and practical application, The Bridge Builder Roadmap walks you through an interactive, accessible, and actionable learning journey focused on self-examination, uncovering assumptions, and developing personalized action plans.
ACTIONS SPEAK LOUDER COURSE
Move step-by-step through our signature course at a pace that works for you! As questions pop up, you can ask them in our monthly calls or in the private Facebook group for additional support!
Course #1 - Actions Speak Louder Foundations
You'll get immediate access to our foundational course that helps you deepen your awareness and find opportunities for diversity, equity, and inclusion.
Course #2 - Actions Speak Louder Scaffolding
Once you lay the foundation you can unlock the scaffolding section that guides you through the Bridge Building Action Plan using the 7 implementation strategies: recruiting, hiring, onboarding, retention, mentoring, meetings, and performance reviews.
We will guide you to choose strategies and design proposals so you can take action within your organization.
Course #3 - Actions Speak Louder Guardrails
And once you have your scaffolding in place, Guardrails provide support as you implement your new DEI strategy by taking a closer look at specific skill development capabilities, navigating common challenges, and celebrating your success.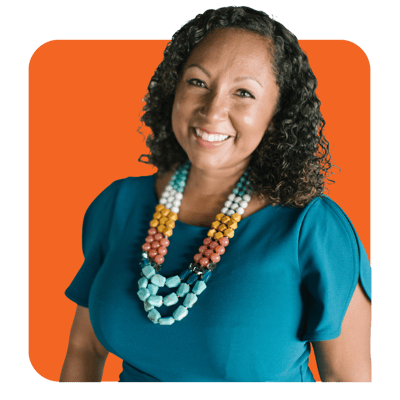 DEANNA SINGH
Hey there, I'm Deanna…
I'm the founder of Uplifting Impact, and author of Actions Speak Louder. Because of my mission and dedication to diversity, equity, and inclusion. I've been recognized as a leading authority in building innovative opportunities within underserved communities.
A few of my recent and honored awards include the 2022 Women of Influence award from the Milwaukee Business Journal and the Moonbeam Award for my Pre-teen book with American Girl.
I've spent almost 20 years researching, designing, and building asset-based solutions to complex social challenges, and I want to share these valuable skills with you so you can also be a changemaker in your workplace.
My intention is to create more equitable, inclusive, and profitable environments and help you engage more authentically with everyone in your communities.
JUSTIN PONDER
Hey, I'm Justin…
I feel passionate about weaving the academic understanding of inclusion with the political and the personal so we can all appreciate the complexity of the issues we face while bringing clarity to our personal responsibility.
I'm a professor of Ethnic Studies, African American Studies, and Ethnic Minority Literature, and I've published in numerous journals and books on the issues of race and identity politics, exploring ways to bridge the gap.
As a Co-Founder of Uplifting Impact, I help organizations and leaders consider connections between the historical past, the social present, and a more just future.
Let's take the Next Step!
1.

Choose your individual or team package
2.

Enter your details and enroll in Bridge Builder Institute
3.

Submit your payment and then follow the next steps sent directly to your inbox
4.

Start making a positive impact in your organization right away!
OUR MISSION
We believe all of the solutions for all of the world's problems already exist.
They just haven't been heard because the people who hold them do not have the threshold to share their ideas.
By helping organizations shed practices that are inequitable and non-inclusive, we can FINALLY lay the groundwork for everyone's brilliant ideas to be uplifted, heard, and acted on!