HOW TO BE AN ALLY
VIRTUAL SUMMIT
ATTENDEE RESOURCE PAGE
2023
READY TO GO!
We are so excited to start this journey with you. Over the next few days, we're going to plan, build, and foster bridges that connect unlikely allies to one another and support the work of diversity, equity, and inclusion. If you're missing a swag box, you can download the resources here:
DO YOU HAVE QUESTIONS FOR DEANNA AND JUSTIN?
We'll host an Ask Me Anything session on Tuesday. Click the button below and submit your questions.
GET THE FULL EXPERIENCE
Join our private LinkedIn group to access additional resources and stay connected with fellow attendees:
HAVE OUR ZOOM LINK HANDY
Remember
we are using the same Zoom link for all three days
.
You can join us simply by clicking this meeting button.
TODAY'S SCHEDULE
Wednesday, March 1st;
10 AM - 6 PM (CST)
Planning Bridges: How NOT to be an ally
10:00-11:00 Welcome
11:00-12:00 Recognizing Privilege
12:00-1:00 Lunch Break
1:00-2:15 Acknowledging Biases
2:15-2:30 Break
2:30-3:30 Understanding Microaggressions
3:30-4:00 Day One Connections
4:00-5:00 Dinner Break
5:00-6:00 Ally Artist Lab
PRIVILEGE
Definition: Gaining benefits based on social identity.
Strategies: 1) Note your identities, 2) Examine common privileges, 3) Watch for others
BIAS
Definition: The set of unreasoned opinions that are based in stereotypes of social groups.
Types:
Confirmation bias: the tendency to find information that confirms your assumptions

Affinity bias: assumptions that others most like me are the best

Status quo bias: the tendency to prefer the current state of things
Strategies: 1) Examine yourself, 2) Challenge your sources, 3) Face the truth
MICROAGGRESSIONS
Definition: Actions that can unintentionally exclude marginalized groups.
Strategies: 1) Examine actions, 2) Reevaluate environments, 3) Question policies
TODAY'S SCHEDULE
Thursday, March 2nd;
9:30 AM - 6 PM (CST)
Building bridges: How to Be an Ally
9:30-10:00 Breathwork/Mindfulness exercise
10:00-11:00 Diversifying Experience
11:00-11:15 Break
11:15-12:15 Practicing Conscious Equity
12:15-1:00 Lunch Break
1:00-2:00 Creating Inclusion
2:00-2:30 Break
2:30-3:30 Personalizing Your Allyship
3:30-4:00 Invitation
4:00-5:00 Dinner Break
5:00-6:00 Ask Me Anything
DIVERSITY
Definition: Bringing together multiple social identities to promote different thinking.
Strategies: 1) Support ERGs, 2) Become a Mentor, 3) Become a Mentee
EQUITY
Definition: Procedures that use proportionality to cultivate growth.
Strategies: 1) "Put up curtains," 2) Narrow focus, 3) Contradict yourself
INCLUSION
Definition: Ensuring underrepresented groups have influence
Strategies: 1) Invite engagement, 2) allow participation 3) foster collaboration
Ready to build your bridge? Today, we're exploring the core themes of diversity, equity, and inclusion: the building blocks for your bridge.
TODAY'S SCHEDULE
Friday, March 3rd;
9:30 AM - 6 PM (CST)
Crossing Bridges: fostering allyship
9:30-10:00 Optional Breakout Rooms
10:00-11:00 Future Bridges
11:00-11:15 Break
11:15-12:15 How To Talk Across Differences
12:15-1:15 Lunch Break
1:15-2:15 How to Overcome Resistance
2:15-2:45 Next Steps & Closing Session
THANK YOU FOR TAKING THIS JOURNEY WITH US!
What can we do to talk across differences?
What strategies are available to overcome resistance?
Check out these resources!
"HOW TO START TALKING ABOUT RACE" CONVERSATION CARDS!

The How To Start Talking About Race Conversation Card Deck is meant to inform, inspire, challenge, and motivate the next generation of antiracist activists. Each deck includes 52 thought-provoking cards, split into 3 categories: Language (to build vocabulary), Challenge (to inspire action), and Let's Talk (to inspire conversation).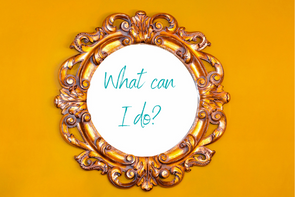 PERSONALIZING YOUR ALLYSHIP!
Questions to ask yourself:
What do you have to do?

What do you do well?

What do you like to do?

Given these answers, how might I personalize my allyship?
STORY TO TELL BOOKS

Want to learn more about Zephaniah & Zion's work with Story To Tell Books? Check them out here!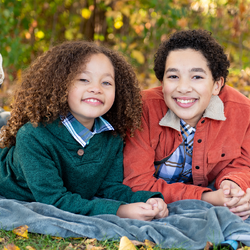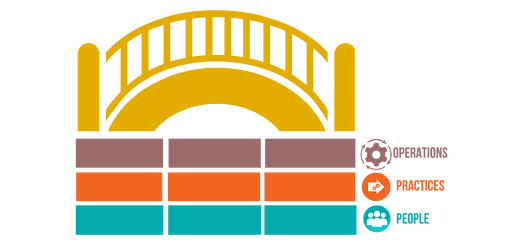 OUR INCLUSION FRAMEWORK
If you want to learn more about where you or your organization could improve most, take our free assessment! We will also send more information about the framework after you fill out the assessment.
Artist Lab and Other Partners
DON'T FORGET!
Please don't forget to make your commitment to furthering diversity, equity, and inclusion.
Click below to send your commitment--we want to help you achieve it!
THANK YOU!
We are so grateful to each one of you for spending three amazing days with us.
We are humbled by your energy and willingness to be open, vulnerable, and self-reflective.
To the right, you can download the slides from all sessions here, as well as a PDF of resources that were quoted over the last three days.
We want to make this experience even better for the next iteration. Please help us do that by clicking the last button and filling out the final feedback survey--it'll take 3 minutes!
WE ARE SO GRATEFUL FOR OUR 2023 SPONSORS!