How to Plan a Employee Resource Group Event: Keep the Audience Engaged
September 6, 2018

Deanna Singh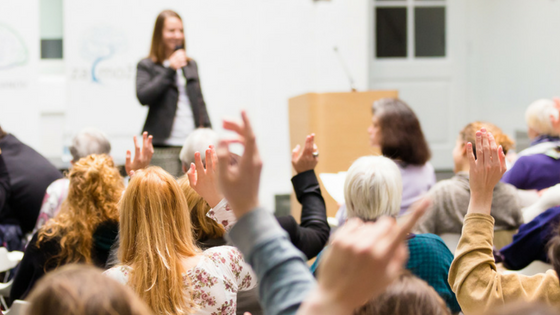 The pressure is on. You're the head of your employee resource group (ERG), or perhaps on the committee. And now it's fallen to you to plan an event—one that captures the soul of your group, keeps people in their chairs, and maintains the company's goals. And you realize: You don't know where to start.
It happens to us all. But you're in the right place. There are several things to keep in mind when planning any event, and many of the guidelines are the same for yours.

Keep people awake and in their seats.
If you want continued attendance, the best option is to make the material engaging. One sure-fire idea is the guest speaker. You might be an interesting, witty, exciting personality, but your co-workers know you. They can see you all week. So, you need someone new—someone enticing—someone with a novel perspective, or some local fame, or at least a box of comedy props. But obviously it can't be just anyone, comedy props or not. You want someone whose outlook aligns with that of your group and your company. For example, if your business is pushing customer service, find someone with a unique perspective on that. If your company is focusing on becoming environmentally friendly, find a local activist or political leader. This will not only be interesting for your audience but also help your company reach its objectives. The point is, if you can bring in a guest speaker who fits the goals or activities of your company and ERG, you've got a good draw for your event.
Food. It's the universal glue that holds meetings together.
A box of donuts, a platter of pastries, or even a pizza or two can be a tremendous enticer. From continental breakfast spreads to coffee and cookies, having snacks at an event is a guaranteed way to bring in your audience and make them feel appreciated.

Add some personal Incentive.
Some kind of small, professional raffle or giveaway definitely increases your attendee numbers. While this may not work if your membership is small or your funds are limited, gifts and contests gain attention and put people in the seats. And if you hold those prizes and gifts until the end, the people will stay through the event.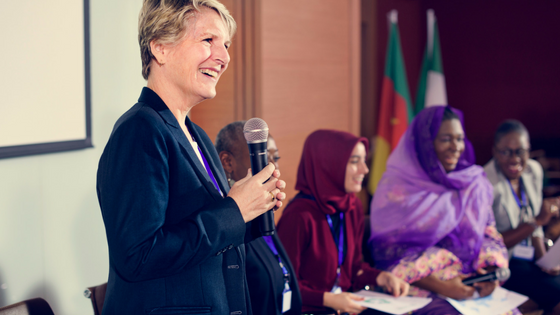 Keep things moving, and keep them lively.
Depending on the location of your event, you might be able to have music, or video, or special lighting. It doesn't have to be a rock concert, but if you have the resources, stage the event in a special place or add some entertaining flourishes. And if it's not out of place, humor is a nearly universal keeper of attention. A funny video or slideshow related to the ERG or the event itself can go a long way to keeping your audience focused during the presentation or speech and help make it memorable.

Last, while it's not as fun, the most important draw of all: relevance.
If your event focuses on the core ideas and purpose of your ERG, and it speaks to the goals and desires of its members, those members will attend. After all, that's why they're in the ERG to begin with, right? Because the group is aligned with their concerns and their mission. So if the event addresses one or more of those issues or goals, your people will be there. It may seem obvious, but you might be surprised how easily an event or meeting can get off the topic and stray from its aim. And if that happens, you'll lose the interest of your crowd, and the attendees will begin to wonder why they came to the event in the first place. And no amount of comedy props can make up for that.


Have faith. If you stick with your basic goals and make your event about the things your ERG cares about, the first half of the job is already done. Then you can use the ideas listed above to keep the event fresh and exciting. Like any "show," your ultimate aim is to bring in the people and give them something they enjoy, remember, and find useful. Now have a donut—you've earned it.