Silver Linings: A Journey Through Sensitivity, Inclusion, and DEI Work
June 28, 2023

Deanna Singh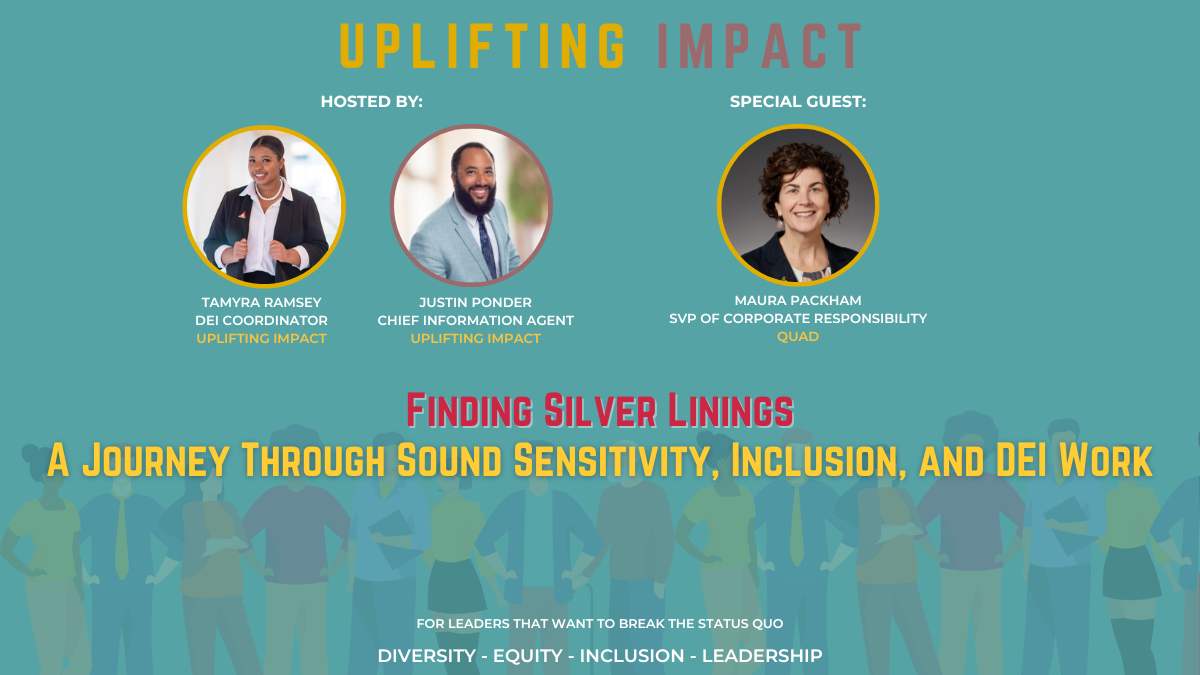 Get ready for an inspiring episode of the Uplifting Impact Podcast as our guest, Maura Packham, shares her journey from feeling excluded from society due to a sound sensitivity disorder to finding her passion for DEI work.
Maura discusses her personal experiences and how they led her to prioritize DEI work in her company's business model. She stresses the importance of creating a safe, belonging, and trusting environment for employees to solve material challenges. Micro-inclusion and community partnerships are also highlighted as crucial aspects of their DEI strategy.
This episode covers a wide range of topics, from personal perspectives to business strategies, highlighting the importance of embracing opportunities and looking for the silver lining in challenges. Maura emphasizes the need for both individual and organizational inventory when it comes to DEI work, with an emphasis on creating language, dialogue, and education.
So, if you're ready to be inspired by Maura's journey and learn more about the importance of DEI work in the workplace, tune in to this episode! You won't want to miss this dramatic and uplifting conversation.
TOPICS IN THIS EPISODE:
[00:04:26] From Boston to Milwaukee: A Journey Towards Racial Justice
[00:09:32] Finding Silver Linings: How Adversity Catalyzed Change
[00:14:19] Why DEI is the Superpower Driving Success
[00:21:04] Balancing Moral and Business Imperatives in DEI
[00:28:42] Inclusion Made a Key Competency at Quad
[00:30:54] Beautiful Journey: Highlights of a Conversation
RESOURCES:
Deanna's Linkedin: https://www.linkedin.com/in/deannasingh/
Justin Linkedin: https://www.linkedin.com/in/justin-po%E2%80%A6
Uplifting Impact Linkedin: https://www.linkedin.com/company/upliftingimpact/
Facebook: https://www.facebook.com/purposefulhustle/?ref=page_internal
Instagram: https://www.instagram.com/deannasingh1/?hl=en
Uplifting Impact YouTube: https://www.youtube.com/channel/UCNs1RS6JqrU7BHeOc5W6SbQ
Uplifting Impact Website: https://www.upliftingimpact.com/?hsLang=en
Other Conversations We've Enjoyed