Navigating Corporate America: Empowering Women of Color
April 7, 2022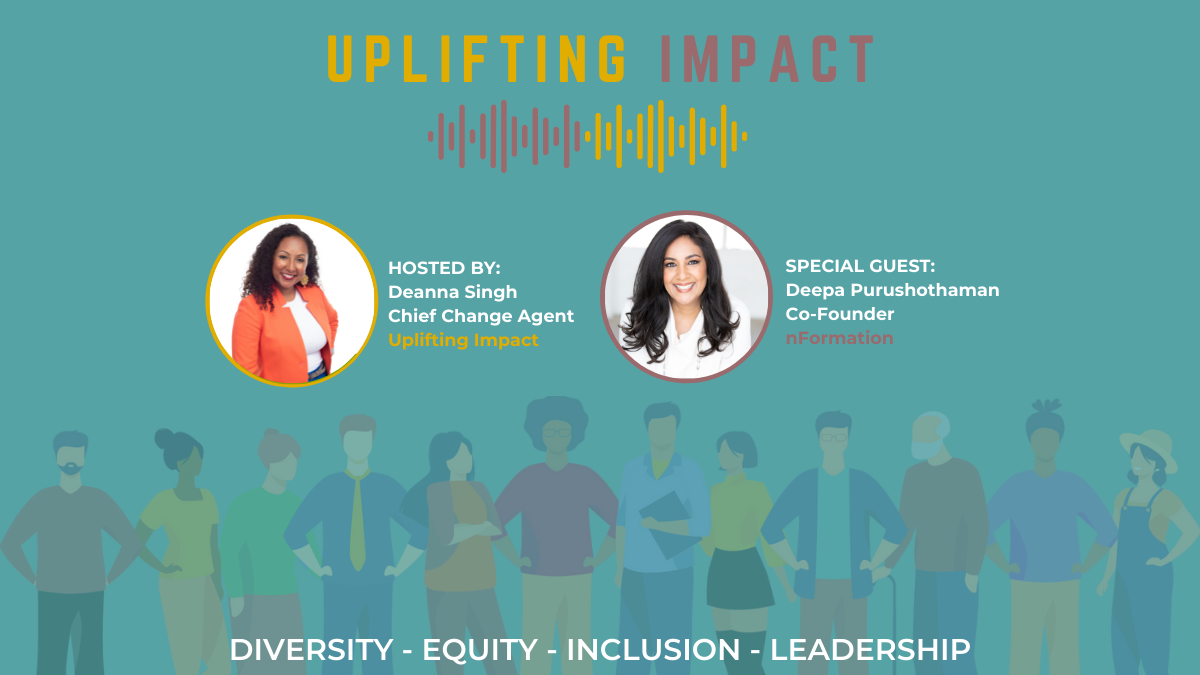 Deepa Purushothaman was a first senior partner at Deloitte, where she spent more than 20 years focusing on women's leadership and inclusion strategies to help women of color navigate corporate structures. She was the first Indian-American woman and one of the youngest people to make Partner in the firm's history. After leaving Deloitte in 2020, Deepa co-founded nFormation, a membership-based community for professional women of color, offering brave, safe, new space and helping place women of color in C-suite positions and on Boards.
In this episode, Deepa and Deanna really dive into a conversation about the experiences and struggles facing women of color in the workplace. Deepa really invites the listener to examine the structures and systems that have been created within corporate America, who created those structures, and the ways in which they do not serve women of color on a systemic and individual level. They also talked about Deepa's book, The First, The Few, The Only; How Women of Color Can Redefine Power in Corporate America, a call to action for women of color to find power and community, in order to advocate for a new corporate environment. To learn more and connect with Deepa, find her on her website: https://www.deepapuru.com/
Topics In This Episode
The things we believe about corporate America, versus what is true about corporate America

Why white leaders in America don't know how to find diverse leaders

The truth about meritocracy in the workplace

Embracing the moments that allow us to each step into our own power

The result microaggressions have on women of color and on their health

Coping mechanisms for processing events in the workplace

Creating community and a safe space in order to be able to have difficult conversations.
Connect
Other Conversations We've Enjoyed