6 Free Resources for Your New Business
September 20, 2021

Deanna Singh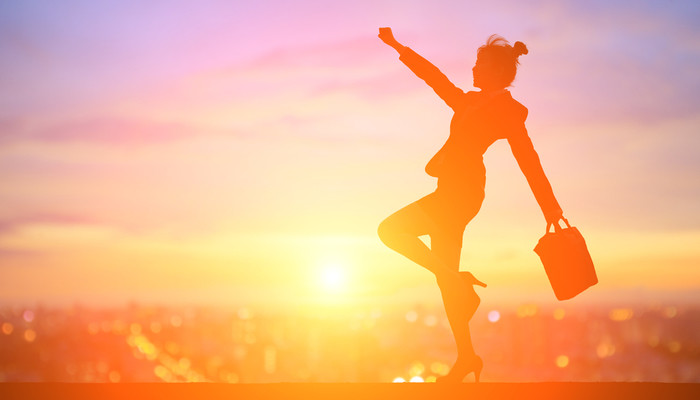 Establishing and developing a new business may sound as daunting as climbing Mount Everest. The sheer number of items you need to address before "opening shop" can feel overwhelming, and it may be difficult to know where to begin. However, you don't have to tackle your new venture on your own. Many accessible resources exist that can help support your fledgling business. Just like Mount Everest climbers have plenty of support (mountaineering guides, trainers, gear manufacturers for cold-weather clothing and shoes), so, too, do entrepreneurs have a wealth of resources available to them.
Additionally, many of the resources for new business owners are free or low cost. Tap into one or more of the following resources for your new business venture:
1. SCORE
SCORE is a free resource connected to the United States' Small Business Administration. It is run by volunteer mentors who help new or aspiring business owners with all manner of business-related tasks, such as creating a comprehensive business plan, reaching potential customers, strategizing to build profits, and marketing. SCORE also offers many opportunities to network, attend free workshops, or tap into their wealth of online business-related articles.
2. The US Small Business Administration (SBA)
The SBA is a government organization that offers a wide variety of resources: small business loans, grants, helpful articles, mentorship, checklists, and more. If you're looking for a secure and relatively low-interest loan, the SBA is a great place to look.
On a local level, the SBA has branches in every state. Find the personalized help you need by visiting or calling your local office. Many SBA branches have their own set of resources, such as a list of business advisors, state-specific articles, or a calendar of local events.
3. Free or Low-Cost Courses
If you're hoping to learn a specific business-related skill or expand your knowledge in a certain area, you might consider enrolling in an online course. Some courses are designed by individuals and hosted on sites such as Udemy, Skillshare, and Teachable. Though these courses are usually affordable (some are free, while others range from about $10 to $200 USD), the quality of these courses can vary. Because of this, it's a good idea to read the reviews before enrolling.
Certain universities are also offering online business courses for free or at a reduced rate. Oftentimes, the material is put together by an actual professor and might consist of video lectures, forums, or worksheets. Check out Coursera or edX for an aggregate of university and accredited courses, or go directly to a college or university website to find the online offerings that are open to the community.
4. Business Podcasts or Books
We live in an era of free and abundant information. With so many articles, blog posts, YouTube videos, and more available to us, it's difficult to know where to look to find legitimate and salient business information. Two reliable sources of information are top-rated podcasts and books. I host a podcast where I have conversations with leaders at the intersection of Diversity, Equity, Inclusion, and Leadership called the Uplifting Impact Podcast. Though there are hundreds of business-related podcasts, the best ones are relatively easy to find. If you search for "business podcasts," the same list pops up over and over again. This list includes: Entrepreneurs on Fire, The $100 MBA, and Startup.
If you'd rather explore business topics through reading instead of listening, dozens of highly acclaimed business books are published each year. Looking to make smart financial decisions? Check out Found Money or Your Money or Your Life. Hoping to improve your networking skills? Try reading Never Eat Alone or Superconnector. If you need a confidence boost or would like to improve your communication skills, Daring Greatly or The Confidence Code has you covered. There is really no shortage of business books on every topic under the sun. And if you'd rather not drop money on buying new books, your local library has you covered.
5. Chamber of Commerce
Though this may seem like an old-fashioned resource, your local Chamber of Commerce can be a wealth of information and a valuable resource. When you join a Chamber of Commerce (usually for a small fee), you'll gain access to articles and short business guides, workshops or seminars, and a whole network of other local entrepreneurs. Find your local Chamber of Commerce by clicking here.
6.Online Forums or Networking Groups
Even if you do not live in a large city, it is possible to network with other entrepreneurs through forums or virtual events. Find other business-minded people on Meetup.com or seek out business forums that are related to your industry. If you'd like to participate in general business forums, check out SmallBusinessForum.net, which covers topics as diverse as marketing, finances, or best practices for hiring. If you have a specific question, search for a related forum or simply ask the question and see if anyone has any relevant insight. You may have to fact check some of the answers, but it's always nice to be part of a community of entrepreneurs who can brainstorm ideas, find common ground, and cheer each other on.
--
It is possible to tap into a wide variety of business resources for little or no financial investment. Many organizations are set up to support small businesses and offer resources to entrepreneurs. Whether you prefer personalized guidance and mentoring (through SCORE, the SBA, or your Chamber of Commerce) or a DIY approach (taking courses, listening to podcasts, reading books or articles), there's a free or low-cost resource out there for you.