5 Ways Leaders Can Develop Underrepresented Talent
February 23, 2023

Deanna Singh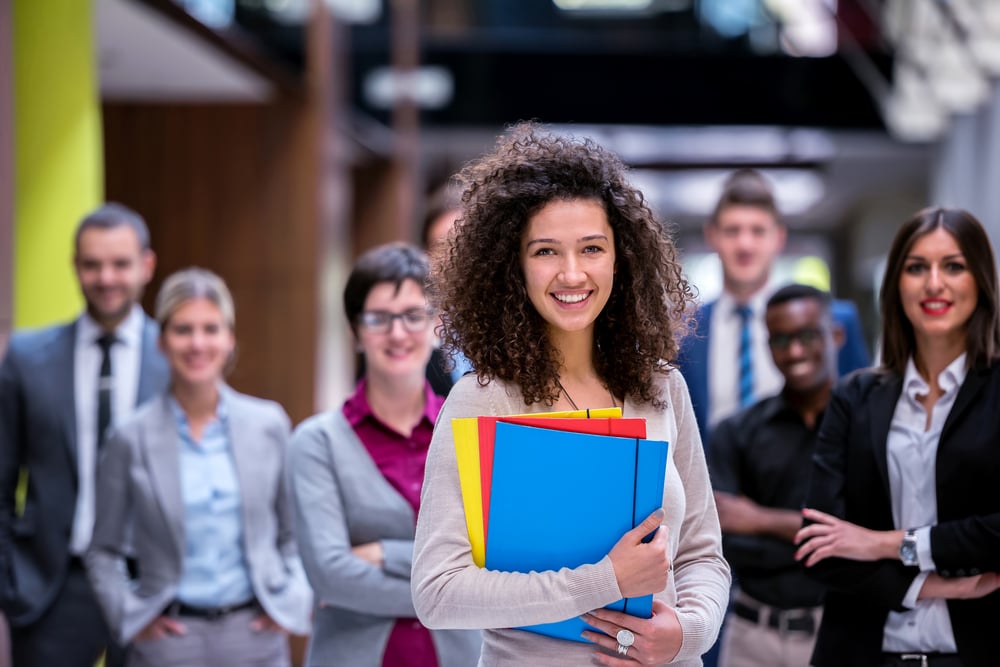 Far too often, portions of the workforce are left behind. These underrepresented individuals must carve their own paths, be their own advocates, and go out of their way to build their skillsets and prove they are promotion-worthy.
In the meantime, others reap the benefits of receiving personal guidance from mentors, sponsors, or leaders who care about their career futures.
It's hard to overstate the importance of personal guidance in shaping an individual's career. Those with mentors are promoted five times more often than those without. And, given that over two-thirds of Black professionals and 63 percent of women have no access to career mentors, that means these underrepresented groups are often not landing promotions (this has nothing to do with skill and everything to do with opportunity!).
What can you, as a leader, do about it?
Business leaders have the power to shape and build inclusive organizations by developing underrepresented talent. Building an inclusive and equitable workplace requires an intentional action plan to ensure all individual talents are nurtured and developed. Let's talk about 5 ways to make it happen…
1. Create Opportunities for Career Growth
Oftentimes, employees are so immersed in their day-to-day work that they have difficulty seeing the path ahead. As a leader, you can help your team see career growth opportunities available to them, and guide them on steps they can take to get there. Develop an action plan that outlines how all people can rise through the ranks, and how the organization can provide equitable resources for their growth.
2. Expand Mentorship
Mentorship should be available to everyone, regardless of hierarchy or division. Provide clear expectations and guidance for senior leaders to actively mentor underrepresented talent. Starting a mentorship program doesn't have to be difficult. Once you've paired mentees and mentors, set a few expectations (e.g., meeting every other week for this quarter and focusing on a few career goals) and let them take it from there. There's no need to micromanage this process! Only step in to answer questions or troubleshoot if a mentoring relationship isn't working out.
3. Develop Skills
Pay attention to your team, talk to them, and begin to develop a sense of their potential. You can then nurture that potential by enrolling your people in trainings, online classes, or workshops that will help build skills they need to raise their profiles and move forward in their careers. Advanced training can get people excited, encourage out-of-the-box thinking, and develop valuable skills. It also demonstrates that you are invested in your people and care about their futures.
4. Keep an Open Line of communication
Everyone deserves to be heard, acknowledged, and respected. Create a safe space for your team to openly discuss their concerns and feedback. Encourage everyone to give their opinion in meetings. And, above all, create an environment where everyone feels heard and valued. Your efforts will help your underrepresented team members feel more comfortable approaching you about obstacles and impediments that are getting in the way of career success.
5. Measure Your Progress
It's important to regularly review and assess the progress you are making in developing underrepresented talent. Look to see who is getting promoted and make sure you are taking into account the needs of your diverse team. Keep track of your initiatives, such as mentorship programs or training sessions, and review their effectiveness. You can also conduct anonymous surveys to get honest feedback on the progress of diversity and inclusion initiatives.
--
With the right plan of action, business leaders have the power to develop underrepresented talent and create equitable access to career progression. That way, everyone has an equal opportunity to reach their goals and succeed in their respective roles. A little guidance can go a long way, so have the courage to take the steps needed to make a real and lasting difference.