4 Methods to Leverage Small Actions to Achieve Big Goals
June 23, 2022

Deanna Singh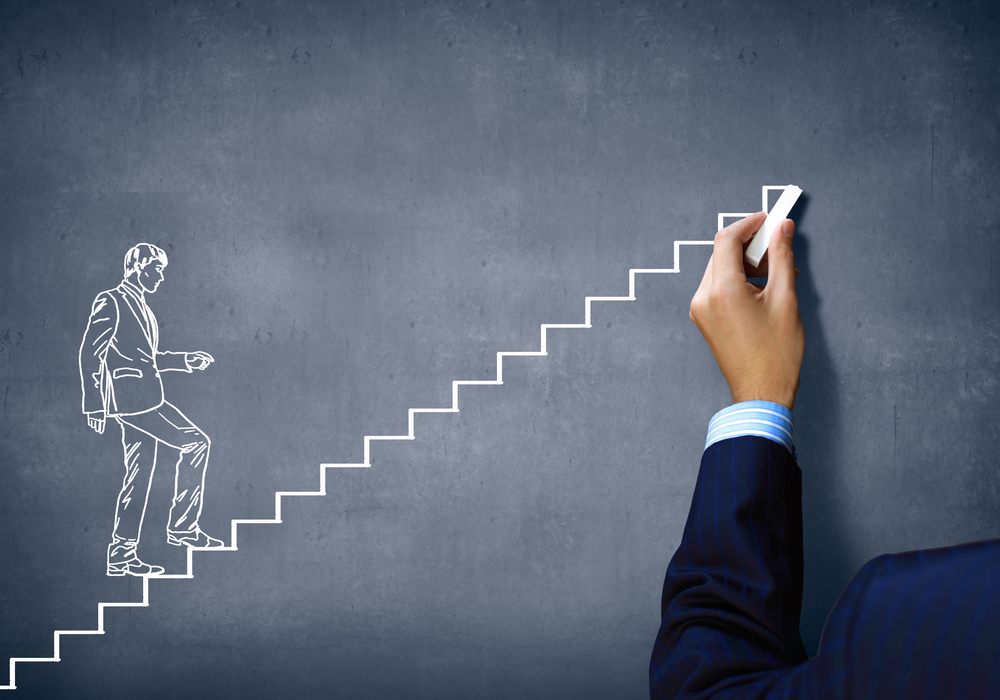 Let's say you're staring down an enormous task. Maybe you're hoping to write a book, start a nonprofit, switch career paths, or design a new product. When you think about your endeavor, you're sometimes excited…and sometimes so overwhelmed you want to stress-eat ice cream or take a nap.
I understand. Big goals can be daunting, especially if they are particularly meaningful or heart-driven. Instead of being intimidated every time you think about your goal, I suggest breaking the goal down into bite-sized pieces or micro-actions. Studies reveal that when a goal or task is highly specific, an individual is much more likely to achieve it. So, breaking down your big-picture goals is a great way to enable your success.
Start thinking of small tasks (micro-actions) you can accomplish in short windows of time. If you're staring a business, for example, a few micro-actions you might take include browsing through five competitors' websites and taking notes, purchasing a domain name, or sending a networking email.
Let's talk about some ways to leverage tiny actions to achieve big goals.
1. Break It Down
As I've written about in a past blog post, I'm a huge believer in planning and breaking down goals into manageable tasks. I like working backwards—setting a due date for the goal's completion and thinking about the steps I need to take each quarter (and each month) to make it happen. Having a timeline is incredibly helpful for tracking progress and determining what needs to be done at any given time.
Goal setting in this way is an important first step for figuring out regular micro-actions you can take to reach your big-picture goal.
2. Create a Micro-Action List
Some days you'll be motivated and ready to dive into your work. Other days…not so much. On those days, it's a good idea to have a go-to list of tiny tasks you can complete in about five minutes. These are quick items you can tackle in your spare time. The important thing is to keep your momentum going, so your big-picture goals don't fall by the wayside.
If you're writing a business book, for example, some quick tasks on your action list might include…
Looking up a specific research question
Checking out a book from the library to aid in your research
Reading a few pages of a relevant book or article
Outlining your next chapter
Writing the next sentence (or three) of your book
Sometimes a five-minute task will kickstart your motivation and you'll end up spending more time on the "tiny task" than anticipated. That's great! Let your momentum carry you. And if you don't end up stretching beyond your five-minute goal, that's okay too. At least you're making progress toward your goal.
3. Start a "Get To It Later" List
We all have things we put off—those "no strict deadline" tasks that tend to linger. To make sure you actually get to these items, I suggest making a list of "get to it later" items. When you're not sure what to do with your time, take a look at this list and get to work on at least one task.
4. Set Small Milestones
We tend to think of milestones as major progress points on the way to achieving a goal…but what if you celebrated the small victories as well? Going back to the book-writing example, you might set a timeline for writing a certain number of words, and reward yourself when you hit that marker. Even small rewards can be incredibly motivating—a nice cup of coffee, a lunch out, a free hour to take a walk or read a book, etc. Drive your progress by reaching for incremental milestones and celebrating your small wins.
--
Don't let major goals intimidate you. As the old adage goes, "A journey of a thousand miles starts with a single step." Think about how you can break down the "journey" into smaller pieces. Once you do that, your goals will seem much more attainable. As long as you keep the big picture in mind, your small, everyday actions will move you closer to realizing your goals.