6 Strategies for Entrepreneurs to Stand Out
May 5, 2022

Deanna Singh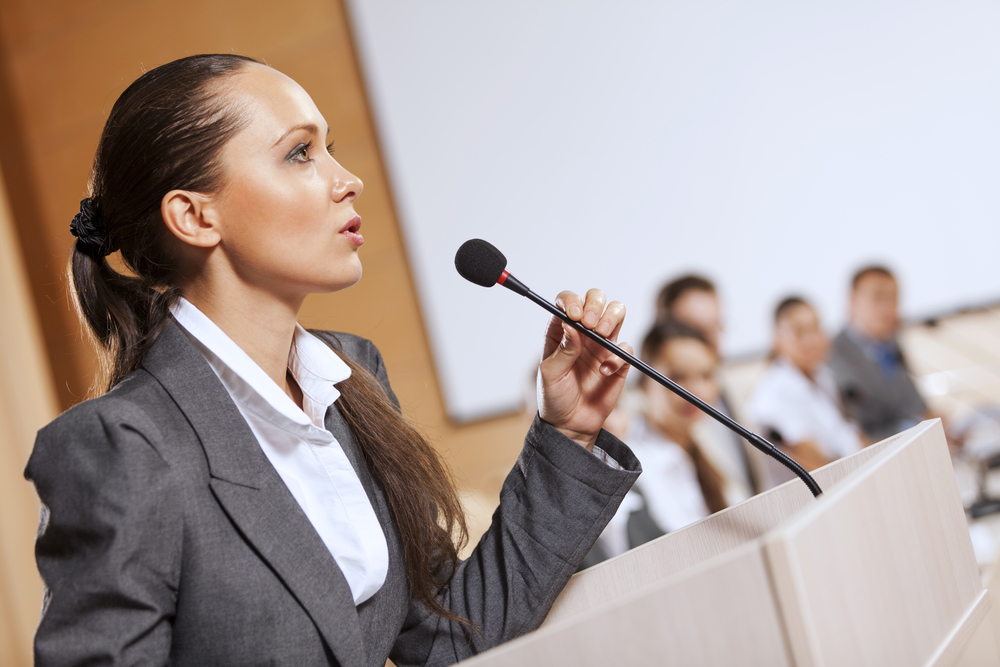 It's challenging enough to make your business stand out from a crowd of competitors, but what if you, as an entrepreneur, want to distinguish yourself from others? What if you want to drum up awareness or attention about YOU, the force behind your business (or future business)? How can you begin to garner attention from potential customers or investors? How can you stand apart from everyone else who is hustling to create a business?
There are few shortcuts when it comes to creating a solid personal brand and reputation. You must build them little by little, interaction by interaction. Here are 6 impactful ways to get started on your journey to becoming a standout entrepreneur…
1. Check Your Online Presence
Nothing can dash your dreams of becoming a successful businessperson quicker than a less-than-professional online presence. If your profile picture shows you taking a shot or you're constantly picking fights online or you've posted questionable content, don't expect customers to start lining up to support your business.
The lesson here is that professionalism is key. Customers (or investors, if you're just starting your business) will not want to be associated with someone who does not conduct themselves well.
Beyond acting with decorum, it's a good idea to start centering your social media on your business endeavors (that, or start separate accounts that will solely be associated with your business). Portray your logo, brand colors, and business messaging where appropriate.
2. Build a Reputation Through Testimonials
Customer testimonials are everything. A survey by Alvaria shows that, "76% of consumers look at customer service as a test of their value to a brand." And rightfully so! The way someone is treated is a direct reflection of one's business values.
To set yourself apart from the competition, start collecting testimonials. Make a list of people who have worked closely with you and can attest to your work ethic, competence, reliability, etc. If you're still building your business, keep your first customers (or beta testers) at the center of everything you do. Do such outstanding work that they'll want to tell all their friends and family members about you. Testimonials—whether word-of-mouth or written on your website—are powerful tools.
3. Let Your Purpose Drive Your Endeavor
A compelling and authentic purpose can draw people in and make them excited to support you and your work. All Square restaurant, located in Minneapolis, MN is a great example of channeling one's purpose through entrepreneurial work. The founder of All Square, Emily Hunt Turner, has a law background and has "worked on issues of prisoner reentry, fair housing and segregation for the Department of Housing & Urban Development (HUD)." With a mission to "empower those historically excluded," she decided to found a restaurant committed to employing those with a criminal record. These are people who have done their time and, in her eyes, are "all square." The primary goal of All Square is to provide the support and opportunities people need to get back on their feet and break the cycle of repeat incarceration. This is a powerful purpose-centered story, and any entrepreneur would be wise to emulate Turner's candidness and passion.
What are you passionate about? Why do you love what you do? What drew you to this work? Let your purpose guide your work and don't be afraid to tell your story.
4. Be A Community Presence
Make yourself and your brand known by becoming an active participant in your community. Engage in work that is meaningful to you, volunteer, and start making a positive impact. But be sure your heart is in the right place! Don't do the work just to gain recognition, but because you genuinely care about the cause.
5. Differentiate
People remember businesses and entrepreneurs who stand out in some way. That might mean finding a niche that few people are covering (for instance, starting a cleaning service that only uses eco-friendly products or a coffee company that makes deliveries by bicycle). It could also mean doing something better than everyone else, catering to a particular clientele (a writing program geared toward women of color, for example), or engaging in work that is innovative in some way.
Think about how you and your business are different from everyone else. What will compel others to hire you? What is your unique selling proposition? Instead of trying to be like everyone else in the industry, dare to be different.
6. Let Your Personality Shine
Lastly, be genuine. Don't be afraid to let your authentic personality shine through. Just because you need to conduct yourself in a professional manner doesn't mean you can't be authentic! Be the best version of yourself possible while still holding true to your core values and attributes.
--
When starting or running a business, it's easy to lose yourself behind the organization. Make an effort to emphasize your personal story, reputation, and merits. Demonstrate why people should work with you—the differentiators that set you apart from the crowd. Building your personal story/reputation takes time, but it can lead to a much more compelling business and brand.