The Power of Supplier Diversity: Building Bridges for Inclusion
July 12, 2022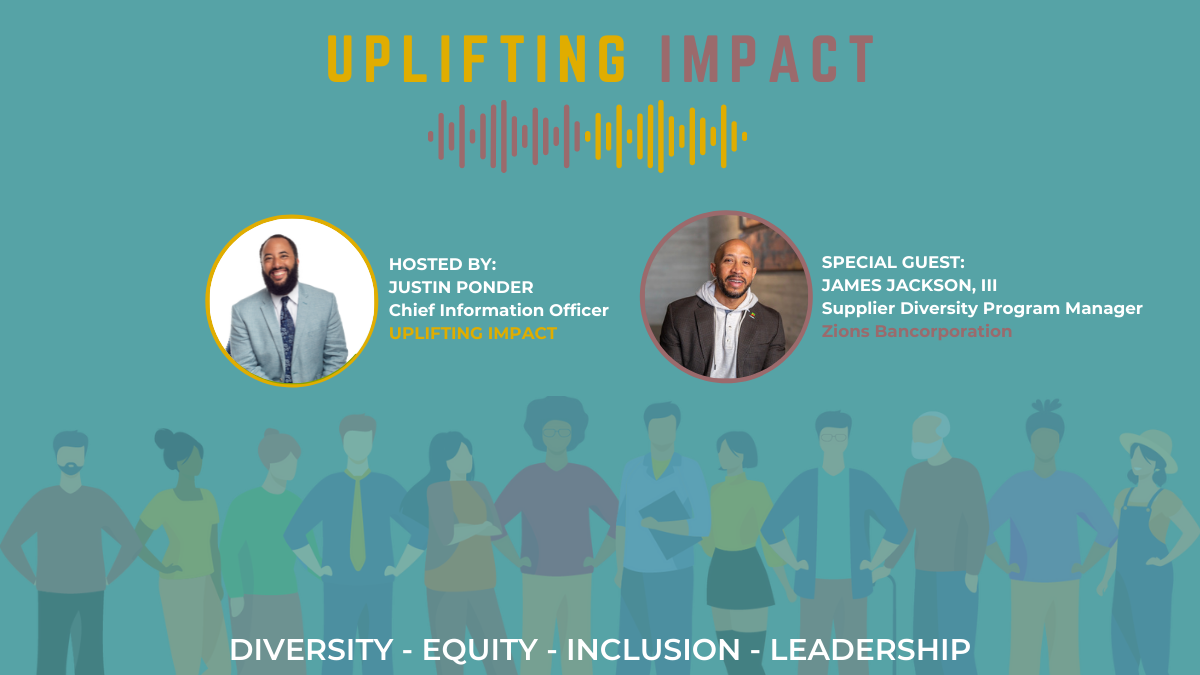 In this episode, Justin Ponder sits with guest James Jackson III, the Supplier Diversity Program Manager at Zions Bancorporation. James is responsible for building relationships with capable, diverse suppliers who can provide goods and services across the enterprise. They discuss the benefits of supplier diversity, how to build bridges for inclusion, and how companies can restructure their vendor operations to include more traditionally excluded groups.
TOPICS IN THIS EPISODE:
What is supplier diversity?

Why it's time to take supplier diversity seriously

How organizations can get started on supplier diversity

Using supplier diversity channels to grow your business

How supplier diversity works in the real world

Simple strategies to attract and retain diverse talents

The dos and don'ts of promoting diversity and inclusion in your community

The innovative, financial, and social benefits of diversity in the workplace

How companies can empower and reward their diversity ambassadors
RESOURCES:
Justin's LinkedIn: https://www.linkedin.com/in/justin-ponder-1200b72b/
Deanna's LinkedIn: https://www.linkedin.com/in/deannasingh/
James' LinkedIn: https://www.linkedin.com/in/jamesjacksoniii/
Black Utah: Stories from a Thriving Community:
https://www.amazon.com/Black-Utah-Stories-Thriving-Community/dp/1737200090
James' Website: https://jamesjackson3.com/
James' Facebook Page: https://www.facebook.com/james3motivation
Deanna's Facebook Page: https://www.facebook.com/purposefulhustle/
Uplifting Impact Website: https://www.upliftingimpact.com/
Order Actions Speak Louder Book Now: https://www.upliftingimpact.com/actions-speak-louder-book
What's New:
Uplifting Impact is excited to announce Actions Speak Louder, the latest book by author and DEI expert, our very own, Deanna Singh. This book, available starting May 31st, 2022, is a step-by-step guide on how to create change and inclusivity both in the workplace and beyond. In this book, Deanna seeks to answer questions for organizations and teams of all sizes on how to create more inclusivity. Actions Speak Louder creates a blueprint for those who are ready to read, take action now, and build a better tomorrow.