Making a Social Impact Starts with YOU w/ Sadiki Etienne
November 5, 2020

Deanna Singh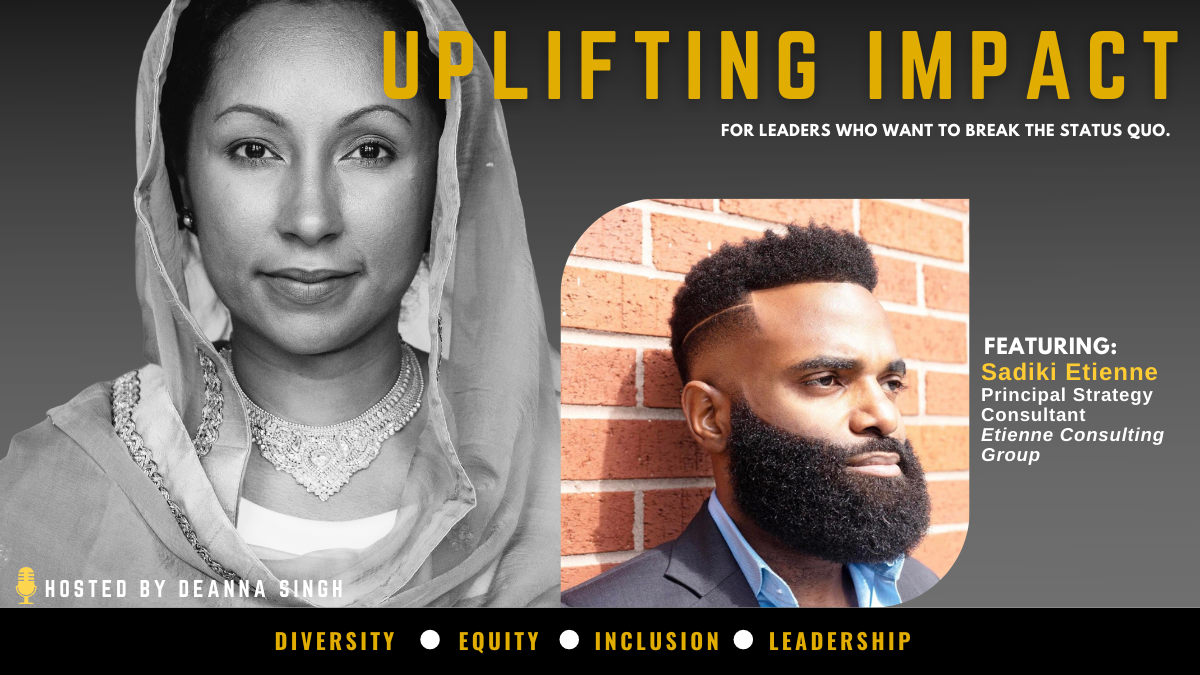 Today I am talking with Sadiki Etienne, who has spent the last ten years partnering with leaders at some of the world's most influential organizations to address global development challenges and enhance economic inclusion. Throughout his career, he has applied his experience in operational strategy, program implementation, and public policy reform in over 25 countries! I am particularly excited to talk with him from the perspective of us both doing the work of social entrepreneurship, and how we use these skills to help facilitate change in small and big ways in a consistent effort to make the world a better place.
Topics in this episode
Applying this work to many different sectors
Creating inclusive ecosystems within a company and within the larger community
Understanding the nuances within consumer groups so that all of their needs are addressed
The connection between internal diversity and being able to serve your customers to the fullest extent
The virtues of what it takes to do social impact work
Asking team members: what are your strengths and weaknesses, and how does that impact the team, the client, and the work you are doing?
The importance of self-assessments, and sharing it with those around you
Connect
Thank you so much for joining us for another episode of Uplifting Impact. We would love to have you tell your friends and family and people you work with about the podcast, because we know that the more people we have who are out there in the world trying to create internal and external change, the better we're going to leave this world for the people that follow us.