10 DEI books to Spark Workplace Discussions/Action
July 28, 2022

Deanna Singh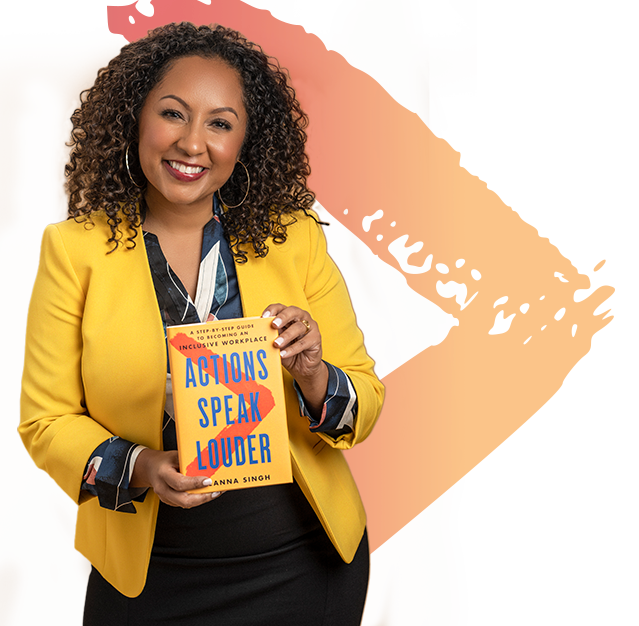 When it comes to building a more diverse and inclusive workplace, education is key. Workshops, seminars, and training courses are all valid ways to learn about diversity, equity, and inclusion (DEI), BUT you can also take your education into your own hands and pick up a book.
Sure, blog posts and articles can deliver bits of wisdom, but books take a deep dive. They provide a rich wealth of knowledge that you can take and use in your everyday life. There's a reason some of the wealthiest people in the U.S. (think Oprah, Bill Gates, and Warren Buffett) are also exceptionally well-read. Books can deliver insights and ideas to fuel your hustle.
When it comes to DEI-centered books, you have a lot of options (including my own publication, Actions Speak Louder). However, not all DEI books are created equally. We did the research and put together a list of 10 engaging and educational books that cover diversity, equity, and inclusion topics. Pick the ones that spark your interest, find a cozy spot, and start reading!

Subtitle: The 5 Dualities of Diversity and Inclusion
Brief summary: In her highly engaging book, Díaz outlines a unique DEI model called the 5 Dualities of Diversity and Inclusion. They are: 1) Connect and Learn 2) Think and Know 3) Risk and Invest 4) Pain and Possibility 5) Perform and Innovate. Read the book for a practical roadmap to make a real and lasting impact.
Geared toward: Those who are action-oriented and looking for a practical DEI guide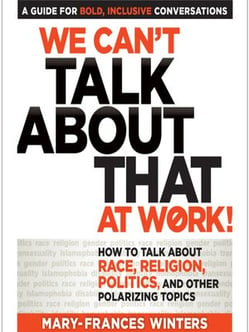 Subtitle: How to Talk about Race, Religion, Politics, and Other Polarizing Topics
Brief summary: We might try to pretend our work lives are separate from politics, race, and religion, but the truth is, we carry thoughts and beliefs about these aspects of daily life with us at all times. So, why not talk about them? Author Mary-Frances Winters gives practical, actionable advice for how (and if) to wander into the minefield of taboo topics.
Geared toward: Those looking for a guide to navigate difficult conversations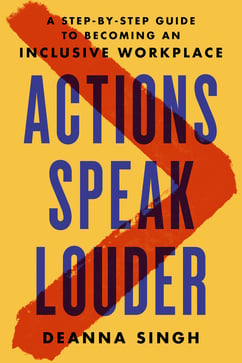 Subtitle: A Step-by-Step Guide to Becoming an Inclusive Workplace
Brief summary: My newly released book is geared toward organizations and workplace teams who want to make impactful, lasting changes in the workplace. Based off both lived experiences and research, I explore the steps companies can take that go beyond issuing a mission statement or holding a one-day training session. These are steps that have teeth—actions that will help organizations not only attract and retain diverse talent, but help traditionally marginalized groups thrive in the workplace.
Geared toward: Workplace teams, those seeking practical DEI steps for the workplace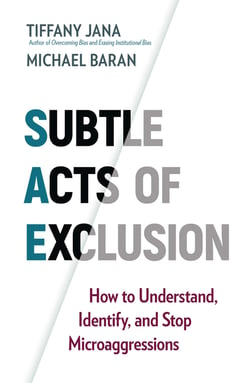 Subtitle: How to Understand, Identify, and Stop Microaggressions
Brief summary: Many people don't realize how pervasive microaggressions (subtle biases played out in words or actions) are, but authors Jana and Baran aim to shine a light on this widespread, harmful issue.
Geared toward: People familiar with DEI basics who want to take a deep dive into a single (important) issue.
Bonus: Tiffany Jana has written another excellent book with co-author Ashley Diaz Mejias called Erasing Institutional Bias. If you like Subtle Acts of Exclusion, you'll probably want to check that one out too.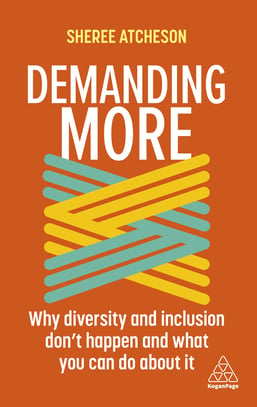 Subtitle: Why Diversity and Inclusion Aren't Happening and What You Can Do About It
Brief summary: Hailing from a tech background, Atcheson pairs her lived experiences in a white male-dominated industry with data and actionable practices. She pushes for meaningful, systemic change, and provides a pathway to get there.
Geared toward: Those who appreciate a data-centric approach to diversity and inclusion practices.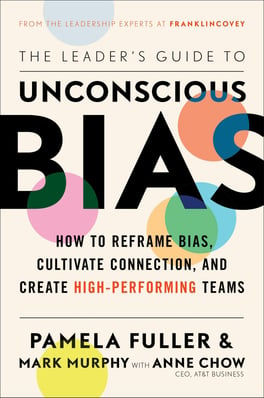 Subtitle: How to Reframe Bias, Cultivate Connection, and Create High-Performing Teams
Brief summary: Our unconscious assumptions about others can express themselves in myriad ways in the workplace. Fuller and Murphy explore how these biases show up in daily office life, and what to do about it.
Geared toward: Managers hoping to understand and move past their own biases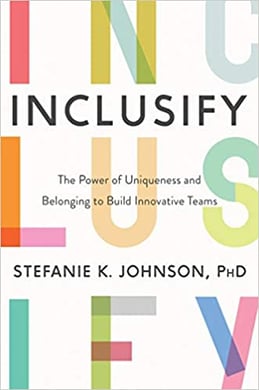 Inclusify by Stefanie K. Johnston
Subtitle: The Power of Uniqueness and Belonging to Build Innovative Teams
Brief summary: Even well-intentioned leaders can undermine and exclude their team members. Inclusify encourages leaders to foster growth and encourage the unique attributes of their team, while also emphasizing a sense of belonging. Based on psychology, this book is evidence-focused and full of practical steps to build inclusivity.
Geared toward: Leaders, executives, and managers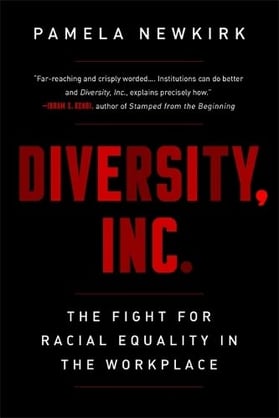 Subtitle: The Fight for Racial Equality in the Workplace
Brief summary: On the surface, organizations seem to be paying more attention to and investing in diversity initiatives now more than ever before. But…are those dollars really making a difference? This is a no-nonsense exploration by investigative journalist Pamela Newkirk. Newkirk peels back the curtain on "big diversity" and challenges us to choose a better path.
Geared toward: Those who are skeptical about corporate DEI approaches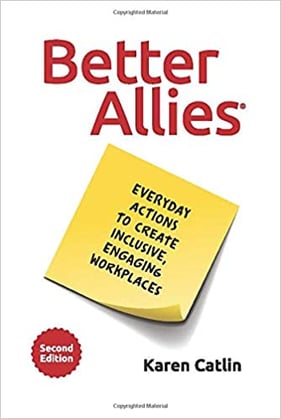 Subtitle: Everyday Actions to Create Inclusive, Engaging Workplaces
Brief summary: It's not enough to hire diverse talent; you have to make sure everyone is welcome at the table, has a voice, AND has the support of their colleagues and leaders. Catlin has created a Better Allies® approach to guide people in a logical, straightforward way to become more inclusive, supportive allies.
Geared toward: Those wishing to become better workplace allies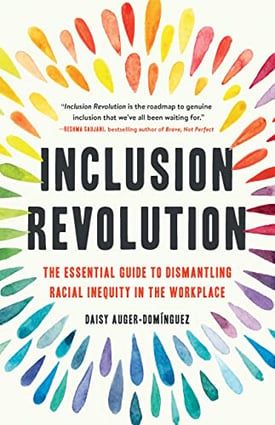 Subtitle: The Essential Guide to Dismantling Racial Inequity in the Workplace
Brief summary: Frankly, traditional diversity and inclusion efforts are failing us. Author Auger-Domínguez provides another path in Inclusion Revolution—a path that includes her dynamic four-step process (Reflect, Visualize, Act, Persist), based on her evidence and experience as a top diversity executive.
Geared toward: Corporations and corporate leaders
--
Happy reading, Purposeful Hustlers!