How to Pick an Inspiring Theme for Your Next Event
June 10, 2018

Deanna Singh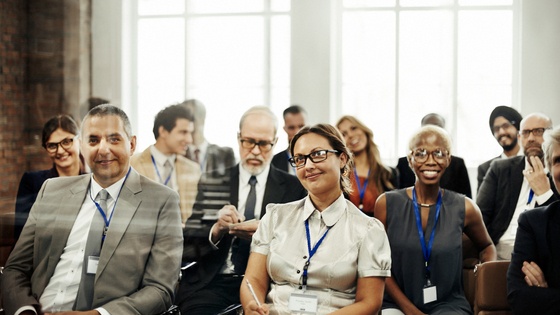 You're planning an upcoming leadership event. It is likely you will put significant amounts of man power and money power into the big day, and you want to make sure you are using your employee's time and your financial resources wisely. Where do you start? With a theme.
Why A Theme?
Themes play a major part in the success, or messiness, of an event. Themes create a focus for your event—they are a continual reminder of why everyone is there, and provide a central idea for your guests to focus on. And if your theme is relevant to your audience's interests, it helps work up the anticipation of the event, as well as the value your guests are willing to place in the event. In addition to all of this, they make you look competent and organized. An appropriately chosen theme will create a cohesiveness and cleanliness for your event, tying it all up neatly like a well-thought-out gift. In addition to all of this, a theme helps with the planning process by providing direction to the team about what to look for.
How Do I Do This?
So, how do you go about choosing such an engaging, memorable, inspiring, and useful theme? The task can seem daunting, but working through it piece by piece will make it simple as well as successful. The most important part is keeping your final goal in mind—to get people in those seats.
How Do I Know What My Audience Wants?
Put Yourself in Their Shoes
Think about it from an audience perspective. If you were in the audience, what would you want to learn about? What important issues would need to be covered in order for you to make attendance a priority?
The Power of a Survey
Not sure what your audience is cravin
g? Send out a quick poll. It does not need to be overly formal in order for it to be extremely informative. SurveyMonkey is an excellent resource for getting clear, quick responses. And you don't necessarily need a large sample size. Choosing a handful of people that you want in those audience seats will give you a good idea of where to start. Or, a quick survey of your committee's thoughts or interests is an easy way to get telling information.
Use Experience
If you have a few events under your belt, it could be useful to go back and comb through any feedback you received from those. Find out what worked well the last time, and find out what didn't, and make your adjustments accordingly. And if this is your first event, or if you don't have any comments from your previous events, consider putting out a quick survey for your guests at the end of this one. It will make the next one easier to plan, as well as more appealing to your audience.
Figure Out What the World Is Looking At
An internet search is a great way to find out what the industry's hot topics are. What are bloggers writing about? What are the comments on those blogs? What Google images are getting the most hits? What do social media posts seem to be interested in? All of these internet hot spots are an excellent resource for keeping up with the general public's current interests.
Now What?
After going through this process, take a look at your notes. Try compiling the information into categories to see which is most prevalent. Map out a Venn diagram to find that central idea tying all these pieces together. Have a friend or co-worker look at it and ask them to tell you what word comes to mind.
That's It?
You did it! Easy as pie. Now you should have a clean, well-researched, central idea that represents an engaging event for your audience. Congratulations!