Marketing that Fosters Diversity and Inclusion
February 24, 2022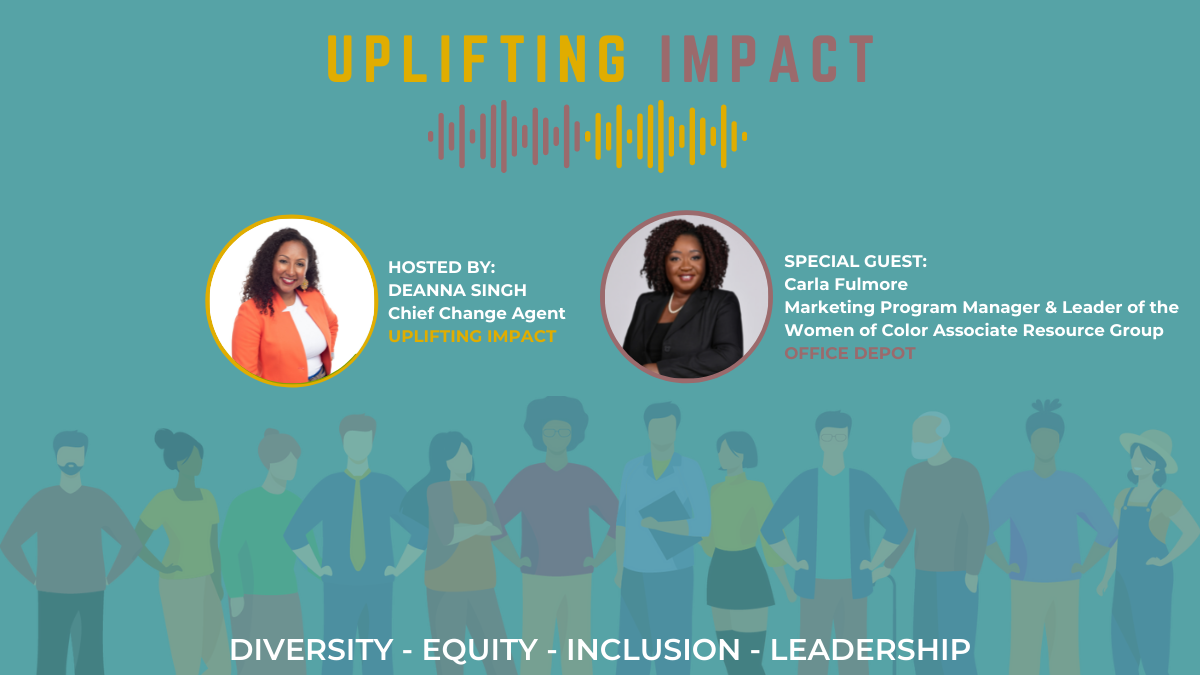 Carla Fulmore is a Marketing Program Manager focused on Enterprise and K-12 Education business to business customers at Office Depot. She began her career at Office Depot in 2007 and has worked in multiple functions of the business including Digital Merchandising and Direct Consumer Marketing. She has served in many leadership opportunities and is currently the leader of the Office Depot Women of Color Associate Resource Group.
In this episode, Deanna and Carla dive into what it looks like when an organization combines their core values with their marketing efforts. Carla and Deanna discuss just how important it is for customers to be able to see themselves within an organization's marketing, and ways in which an organization can ensure that there are diverse voices at the table. Carla also shares the role that employee resource groups have played in her professional development, and how organizations can use these as a place to encourage allyship. To connect with Carla, you can find her on LinkedIn at: https://www.linkedin.com/in/carla-fulmore
Topics In This Episode
Making the connection between DEI and marketing

An important strategy for building a loyal customer base

Being more thoughtful with marketing

Creating an inclusive marketing plan

Strategies for incorporating all voices - even if not all identities can be represented at the table

Questions to ask in order to be sure the space you're in is inclusive.
Connect
Other Conversations We've Enjoyed