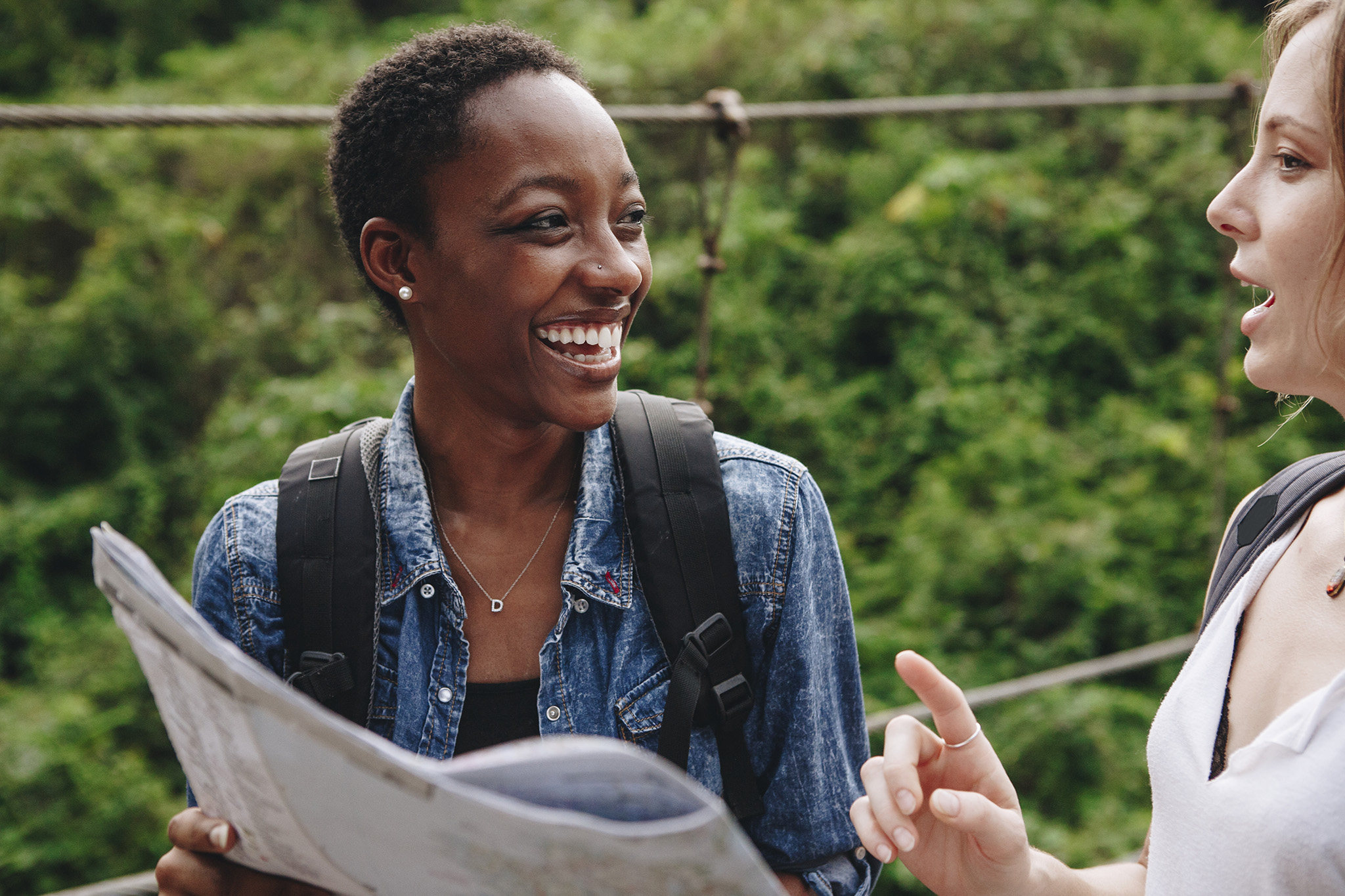 Today's post is lifted from a 2015 speech I gave in 2015 to Pearls for Teen Girls, a Milwaukee-based organization that empowers young women with self-development tools, guidance, and support to strive for better futures.
Frankly, I hadn't thought about the speech until a few weeks ago when I ran into an awesome woman that was in the audience. She saw the talk and a part of it resonated with her so much she saved it on her phone and showed it to me nearly four years later! Talk about full circle!
Check out the video below:


*I'm not crying. You're crying.😉
In the 2015 speech, I go over three important principles I learned my first year as a freshman at Fordham University. I hope the following transcript can resonate with you too.
EVERYWHERE IS A CLASSROOM
I chose to go to Fordham University in the Bronx. I was the first in my family to go to college, and my parents were nervous about sending their little girl halfway across the county to live by herself. My father made up a list of rules and at the very top was, "Do Not Leave the Campus." So of course, the very first chance I got, I LEFT the campus! I went to the subway station and bought a token with no destination in mind. I got off the train at a random stop and walked until I felt like getting on another train. It is a miracle that I made it back that evening! But that would be the first of many similar trips, throughout my entire time at Fordham. Each time I had a new adventure, my comfort zone widened. I learned principle #1: EVERYWHERE IS A CLASSROOM.
every experience is a lesson
The summer of my Freshman year I convinced a local Executive Director of a children's agency that I could, for under $500, take 30 kids between the ages of 8 and 12 on 24 field trips across six weeks through New York. I told him that besides the $500 all I needed was tokens and lunch for the children. I was taken off guard when he agreed, but then fully committed to delivering. Coordinating one field trip for 30 kids for one day with $500 is hard-so 24 days required a lot of creativity. I remember one day I wanted to take the children to a Museum. It was very expensive to get in, and we could not afford tickets, but I knew that they would love it. So, I took them down to the Museum and made sure we were the first ones in line. When the guard came to rope, she asked me for our tickets. I said in a hushed voice, we don't have any, and we can't afford any. She said, I am sorry, you can't come in. And I leaned back over and said, ok, but you have to tell them and pointed to the adorable children behind me. She considered the options for a moment, and then opened the rope gate and let us in. I realized at that moment that sometimes to get bold results; you need bold action. I learned principle #2: EVERY EXPERIENCE IS A LESSON.
everyone is a teacher
One day, I walked two students I tutored home. Their mothers were in the courtyard area of their building listening to Salsa music. One of the mothers asked me "Deanna, do you know how to dance?" "Not to Salsa music," I said. She replied by grabbing my hands and yelling over the music, "let's put those big hips to work!" For the next hour -- or maybe four hours -- the six women in the courtyard passed me around until I finally got the beat and my feet right. I was so happy even though I was drenching in sweat! Those moves were the first of many things they would teach. In their classroom I learned to make rice and beans and fried plantains; I learned to tame my hair, sort of, and how to form Spanish words. I didn't get credits from them, but they would become some of my best professors. I learned principle #3: EVERYONE IS A TEACHER.
These principles, that everywhere is a classroom; that every experience is a lesson, and everyone is a teacher, are taught to all the Pearls girls throughout their time in the program. They know that inspiration isn't something you wait for; it is something you create. They know that leadership requires constant learning. For those reasons, I believe they are ready to change the world!
The pathway to true leadership is a learning journey. Don't be so concerned about the destination, get your subway pass and enjoy the ride.